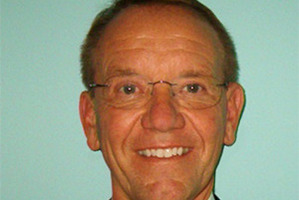 Teach those on the sports field to play fair and with respect, and their supporters will follow, the former head coach of an elite United States military academy says.
Dr Ralph Pim, who was director of competitive sport at West Point for seven years, is touring New Zealand this month at the invitation of Sport NZ and Quantum Sport.
"Yes, talent is a key factor, but so is character, having self-control so you don't get red-carded, being a leader, having a good work ethic, the ability to keep getting up. If you get all these areas working ... you increase your chances of winning," Pim said.
The big challenge for organised sport in the US is the 70 per cent of children who drop out by age 13. Part of that was the focus on "finding the stars of the future", which left others feeling disenfranchised. Pim said sideline abuse likely also played a part.
Sideline behaviour in New Zealand has been highlighted by the Herald on Sunday in our Sideline Champs campaign and Pim said it was a global problem.
Bad crowd behaviour was almost non-existent when he was growing up in the 1950s. That was no longer the case.
"We've got to find ways to change that. It's a hard one, though. In our country some of our worst role models are our best athletes."
The confident swagger of boxing great Muhammad Ali in the 1960s was a turning point, he said.
"That was his way of trying to capture attention and his way of instilling self-confidence but, at the same time, it was one of the first cases of 'me, me, me'. We want people to become the best they can be. But in becoming the best [we] want them to understand the concept of respect - for yourself, for other competitors, for officials, for the game."