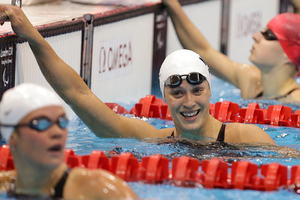 New Zealand's multi-Olympic and world paralympic champion swimmer Sophie Pascoe has been named the International Paralympic Committee's athlete of the month for August.
Christchurch swimmer Pascoe received 44 per cent of the public vote, just beating British equestrian rider Sophie Christiansen.
At the world IPC championships in Montreal last month, Pascoe won gold medals in all her five events, setting world records in three of them.
The 20-year-old has won 10 Paralympic medals over the last two Games, including six gold, to sit alongside 11 world titles.
In addition to Pascoe and Christiansen, the other finalists for the award for Chinese wheelchair fencer Yijun Chen, Romanian cyclist Carol-Eduard Novak, Australian swimmer Maddison Elliott, her compatriot, rower Erik Horrie and Ukrainian swimmer Olga Sviderska.