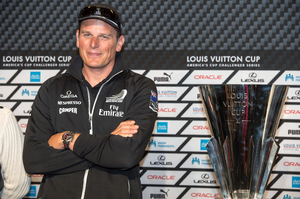 Skipper Dean Barker can afford a wry smile after yesterday's wins.
"There's nothing wrong with my trusty Omega."
That was Dean Barker's response (accompanied by a broad grin) when asked if he'd set his watch wrongly - explaining why he'd missed the start of Race 6 of the America's Cup by a street-and-a-half yesterday.
Omega are one of Team NZ's long-time sponsors and he sports one of their products on his wrist.


Some reports from within Emirates Team NZ suggested that the skipper might have set his precise timepiece wrongly and missed the start by not being at the place he was supposed to be at in the countdown to the start.
"That first start was a shocker," he said. "I apologised to all the guys. I was completely asleep all through that and full credit to the guys for digging it in and staying in touch at the bottom so we could have a crack at them on the beat - and it worked out well.
"But I was just looking at some of the wrong numbers in the pre-start, got in a bad position and in the end we pretty much conceded the start," he said.
"I had to hold up my hands pretty high to the guys for that one but at least they dug down deep and we got back into the race."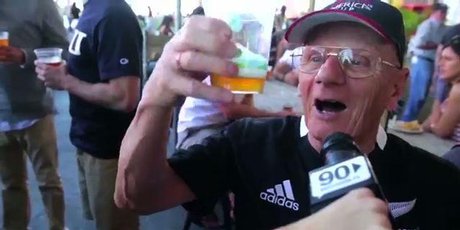 Asked if he was aware of the jubilation at home in New Zealand and that Kiwis were flocking to bars to celebrate, Barker said: "To be perfectly honest, I just try and avoid reading about anything going on at home.
"I am aware from what people say that there is a huge amount of support and I know it definitely motivates the guys to dig in harder and race harder. I'd definitely join them at the bar if things went well but really we are just focused on what we have to do. Three races is a lot to do."

And, as has become a trademark in this regatta, Barker couldn't resist a gentle dig at the opposition when the press conference talk after the race moved to discussing the merits of tacticians John Kostecki, Ben Ainslie and Tom Slingsby.
"They've got all those gold medals [from the Olympics] clanging round at the back of the boat," Barker said with a grin. "Let's hope they don't get all tangled up in them."