It's like the All Blacks putting 20 points on their opponents and then forcing mistakes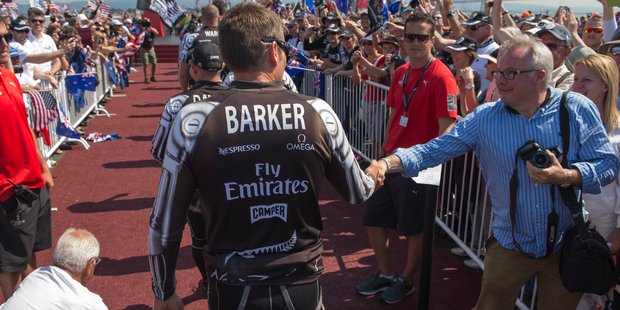 September 11 could also go down in history as the day Emirates Team New Zealand assumed control of the 34th America's Cup.
The win in Race 5 effectively put Team NZ in the driver's seat in this regatta and will allow them to change their tactics.

Oracle Team USA's decision to postpone Race 6 yesterday puts them in a far more desperate place.
The maths is now wholly in Team NZ's favour and will allow them to pursue a more conservative game plan. With the score at 4 to 1, Team NZ need five more races to lift the Cup; Oracle need 10.
There are two more races tomorrow, two on Sunday, Monday and next Wednesday - plus the postponed Race 6 which can be sailed on a reserve day next week, possibly Tuesday. That's nine races all up.
Team NZ need to win only one race per day. They can, mathematically speaking, afford to win one race a day and even let Oracle win one day - and Team NZ will win the America's Cup.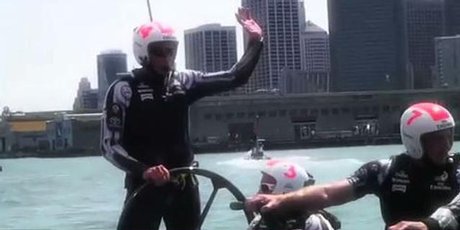 So they can afford to go all out in one race and sail conservatively in the next - still trying to win but covering Oracle and blocking them.
To use a rugby analogy, it's like the All Blacks putting 20 points on their opponents, not minding if the other team then dominate possession; they focus on defence and allow their rivals to attack, forcing mistakes upon which they capitalise and score more points. They might leak a try or two but the overall result is secured.
Race 5 confirmed the tricky path Oracle must now tread. They are slower upwind - Team NZ hit an amazing almost 30 knots in 20 knots of breeze upwind yesterday - by so much that it easily negates the small gains they make reaching and downwind.
Their boat looks more difficult to sail and therefore more prone to mistakes, the international jury's penalty docking them two points is piling on the pressure, and they are making errors - like yesterday's abortive attempt to do a foiling tack to close the door on the Kiwis. In addition, the psychological impact of becoming the first team in America's Cup history to call off a race because they knew they couldn't win must weigh heavily on the Oracle crew.
Many have also speculated they will make crew changes - either taking skipper Jimmy Spithill off the boat or tactician John Kostecki.
Spithill, speaking after Race 5, couldn't guarantee that neither he nor Kostecki would be replaced, earning laughs with his remark: "You can be a rooster one day, a feather duster the next."
In reality, changing either or both would be a terrific signal that the syndicate was in total disarray, in spite of the speculation that crack British skipper Sir Ben Ainslie should replace Spithill. It's doubtful that Ainslie would be able to make the boat faster - their main problem.
The different design paths the two teams followed are also coming home to roost. Team NZ went for a stable platform and then worked to make it faster, much faster. Oracle started with a speed platform and have been tweaking it to make it more stable.
Spithill said of the postponement of Race 6: "We feel like we need to regroup, have a good look at the boat - it's obvious we have to make some changes. If all things were great, we wouldn't have played the card. You have to be honest with yourself. We have to do what we can and we will."
Asked if the team were demoralised, Spithill said: "That's sport. This is a long series. It's not over.
"We can win races; we have won a race against them. We just have to be very, very smart about how we do it. We can beat these guys; we have shown we can."