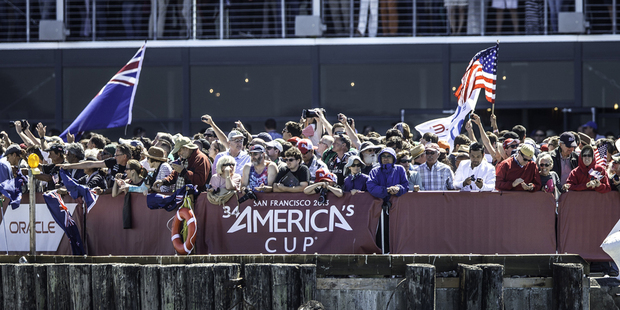 Herald yachting experts Paul Lewis and Dana Johannsen answer the burning questions from another good day's racing for Team New Zealand.
1. No matter the reason, can Oracle's postponement card be seen as a concession to Team NZ's Race 5 superiority?
PL: Yes - Jimmy Spithill hasn't mentioned any gear breakages and admitted only to playing the postponement card because they wanted to re-group. That says to me that they do not think they could have won Race 6. They could be foxing re a breakage - but why would they? Team NZ are still quicker upwind and that will be much worrying Oracle Team USA.
DJ: It was a clear concession from the Oracle team and Jimmy Spithill has admitted as such, explaining it was a strategic call, as Team NZ have an edge over his team at this stage. With another rest day tomorrow, they'll be looking to iron out a few problems with their boat and crew-work.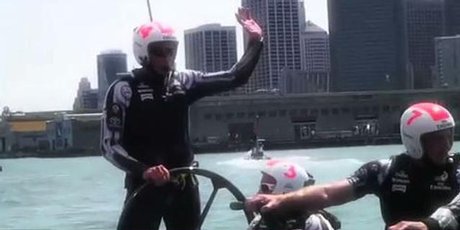 2. What was the major difference in Team NZ's performance between Race 4 and 5?
PL: They sailed better, their boat was almost certainly configured better and OTUSA made a big mistake rounding the bottom mark, almost stalling.
DJ: Team NZ seemed a lot more comfortable with their boat configuration in the higher winds today, and their boat-handling was solid. But the big difference was Oracle made a tactical blunder at the bottom mark, handing the Kiwis control on the upwind leg.
3. Are NZ so confident of their upwind speed they can almost afford to 'disengage' from the hurly burly of the start?
PL: It definitely means that the sprint to the reaching mark is not the be-all and end-all. Before the r acing started, everyone was saying you had to be first to the first mark. Now, not so much...
DJ: No, I don't think it means they can afford to disengage. We saw in race four when Oracle can pull off a wire-to-wire win if they sail well.