Highly regarded expat economist flies the Kiwi flag in the exclusive world of San Francisco superyachts.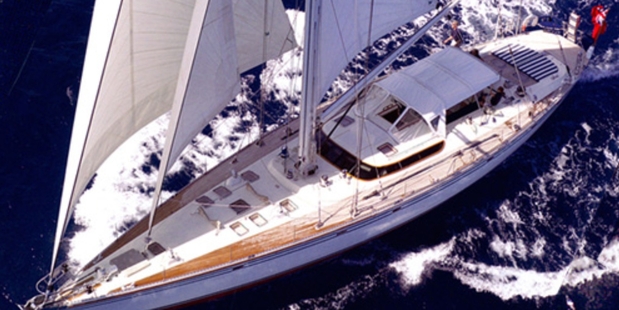 When we knock on the door of the 80-foot sloop Coconut, registered in Nelson - well, okay, we shouted over the fence at the superyacht berths at America's Cup Park - expatriate Kiwi David Teece was not at home.
Young captain Daniel Wise was, and crewmates Moira and Alex, who sailed Coconut from Antigua, leaving at the end of April for San Francisco and the Cup - and into the marine backyard of academic and entrepreneur Teece, 64, whose main residence is now in Berkeley, across on the other side of the bay from San Francisco.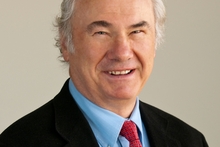 "We're Emirates Team New Zealand all the way," grins 33-year-old Wise, originally from Guildford, south of London, but one of a growing band of sailing professionals making a good living - and enjoying a particularly interesting lifestyle - crewing superyachts.
"I have been doing this for about 15 years," he says, during which time he has travelled enough nautical miles to have sailed around the globe five times at least.
Teece is the owner of North Canterbury's Mt Beautiful Vineyards, which gathered its first harvest in 2007, but he is much better known as an economic guru.
He was named by management company Accenture as one of the top 50 business intellectuals on the planet. He is the Tusher professor of global business at the University of California at Berkeley and founded the Berkeley Research Group LLC, an expert advisory firm specialising in economics, finance and data analytics for the legal sector.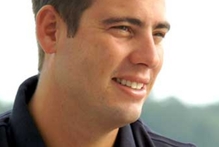 He is also co-founder of the Kiwi Expat Association, KEA, which has been doing a lot of work with New Zealand Trade & Enterprise (and Team NZ) in flying the New Zealand business flag during the Cup months.
Although Coconut is registered in Nelson, it spends most of its time on the other side of the world, often in the Caribbean, on charter cruises.
It was at the 2000 and 1995 America's Cups and is one of the smallest of the 10 or so superyachts tied up alongside, but still sleeps six in three cabins.
Larry Ellison's 88m Musashi dwarfs most things, though Athena, the 90m three-masted schooner, sold last year for US$95 million by billionaire Jim Clark, founder of Netscape and Silicon Graphics, is a touch longer and taller - but doesn't have Musashi's considerable beam.
Ellison's other yacht, the 56m ketch Asahi, is being used for hospitality purposes here and is a sailing yacht, as opposed to the giant motor yacht that is Musashi. Adele, the 55m ketch that has taken up residence here over the Cup, is much bigger than Coconut, with Chrisco, a 100ft sailing yacht, and Just Enough, a 43m motor yacht, also on show here.
Coconut is a beautiful thing, still more yacht than palace, with sleek lines, wooden decking and elegant wood-panelled guest quarters.
Such beauty still comes at a price. Hiring Coconut for a week in the Caribbean starts at about US$21,000 ($26,800).