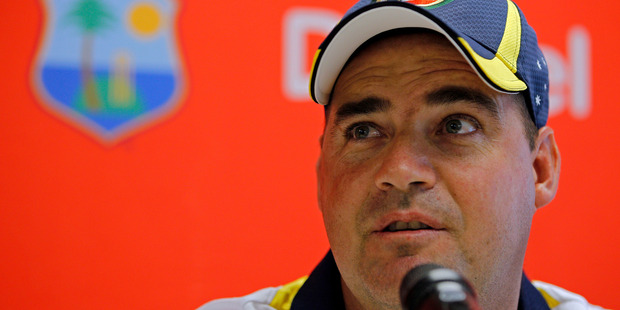 Cricket Australia has avoided further embarrassment by finally reaching an out-of-court settlement with sacked national coach Mickey Arthur after marathon conciliation talks lasting more than 13 hours.
After two sittings at the Fair Work Commission in Sydney, the two parties reached a ``confidential agreement'' late on Wednesday night.
Arthur was seeking his job back or $4 million compensation after being dismissed two weeks before the start of the Ashes series in England with two years left on his contract.
He was replaced by Darren Lehmann.
``I am very happy with the financial settlement we have reached tonight with Cricket Australia,'' Arthur said.
``It was a real pity that I had to launch legal proceedings, but I am glad we came to a settlement without the need to proceed with potentially expensive and protracted litigation.
``For me, this was never solely about the money. I just wanted to be treated fairly, and with dignity and respect.
``I have significantly reduced my claim, as it is being settled tonight and not dragging on at significant cost.
``And, importantly, I have been very mindful of protecting the Australian cricket team from any further publicity surrounding this dispute.
``With this fair and reasonable deal, we can all now get on with our lives.''
South African-born Arthur said he was now looking forward to resuming his coaching career, while Cricket Australia is pleased the matter is over without having more dirty laundry aired publicly at the Federal Court.
Damaging details of Arthur's case - leaked to the media two weeks ago - had already revealed alleged division in the Australian team.
In the leaked documents, skipper Michael Clarke allegedly described vice-captain Shane Watson and his faction in the side as ``a cancer'', with Arthur calling himself the ``meat in the sandwich'' between the conflicting camps.
Central to Arthur's compensation claims were allegations of discrimination on grounds of nationality, while he also noted a media conference comment by CA chief executive James Sutherland that, to some extent, he was a scapegoat for the team's off-field discipline issues.
Arthur earlier this month said he had little choice but to take legal action as he'd received nothing in writing from CA since his dismissal and no payment at all despite trying several times to make direct contact at a senior level.
With Australia already reeling at 2-0 down in the five-Test series heading into the third Test against England starting at Old Trafford on Thursday, the prospect of a series whitewash and an ugly court battle with Arthur would have had Cricket Australia sweating.
Despite his stated ``significantly reduced claim'', it is believed Arthur received a seven-figure payout.
- AAP