Waterhouse pleads not guilty to counts of failing to report treatment and pass on records.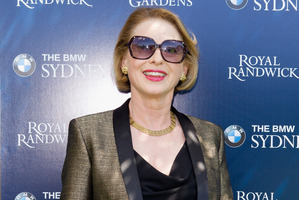 Australian trainer Gai Waterhouse faces two charges as a result of the scandal and inquiry into More Joyous' race in the All Aged Stakes, held amid huge media interest in Sydney.
Waterhouse was charged with a failure to report that More Joyous was under treatment and a failure to pass on records of treatment to stewards. She pleaded not guilty on both counts.
The man who started it all, More Joyous owner John Singleton, was charged with displaying conduct prejudicial to the image or the conduct of racing and has pleaded guilty. He was fined A$15,000 ($18,000).
Chief steward Ray Murrihy said this had been discounted from A$20,000, having taken into account Singleton's "guilty plea, very good character in the racing industry and the many, many good things you do in racing".
Singleton's charges stem from his behaviour just before his horse was due to race in the All Ages Stakes which he described as "inappropriate and regretful".
"I didn't intend to have any cross words with Gai upstairs [in the Chairman's Lounge] ... I should have stayed upstairs, kept it to myself, gone home and licked my wounds, and removed my horses [from Waterhouse] discreetly," he said.
Singleton publicly sacked Waterhouse as his trainer after the race in which the horse finished second last, saying that he had been told she could not win.
The news came after it was revealed punter Eddie Hayson did not back the horse because he was told the mare had problems leading up to the race. Hayson named his two sources to stewards on camera, after earlier saying one of them had a "connection" to Waterhouse's stable. He said that after talking to league legend Andrew Johns on April 26 he contacted his sources to find out what they knew. Johns told the inquiry he advised Hayson that bookmaker Tom Waterhouse, son of the trainer, had said he did not like More Joyous at Randwick the following day.
Johns and former jockey Allan Robinson fronted the inquiry to explain a series of phone calls made on the afternoon of the race.
Hayson denied any attempt to embarrass Tom Waterhouse because of previous legal dealings.
The stewards said there was no evidence Tom Waterhouse received or passed on information from his mother.
Cast of characters
John Singleton
Owner of mare More Joyous, which finished second last in the All Aged Stakes. He was fined after pleading guilty to charges of bringing racing into disrepute. He said his conduct was "inappropriate and regretful".
Gai Waterhouse
Trainer of More Joyous. She has denied charges of failing to report the horse's condition. Singleton had claimed Waterhouse had revealed to her son that the horse had problems.
Tom Waterhouse
Bookmaker and son of Gai. He allegedly told Andrew Johns about the horse. The stewards cleared him of wrongdoing.
Andrew Johns
Rugby league legend now Channel Nine commentator. Johns confirmed to the inquiry that Tom Waterhouse told him he 'didn't like' More Joyous in the race at Randwick. Johns spoke to punter Eddie Hayson about the horse but he said he couldn't be sure what he told Hayson.
Eddie Hayson
Brothel owner and punter. Told Singleton he had heard More Joyous was not fit. He told the inquiry "everyone knew the horse had problems, except poor Singo".
-AAP