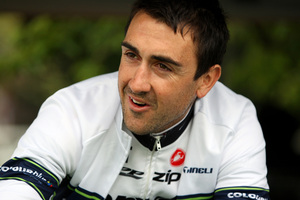 Kiwi cyclist Hayden Roulston will make his Giro d'Italia debut overnight.
Roulston was to have raced for Cervelo in the grand tour back in 2009 but was a late withdrawal with injury.
The two-time Olympic medallist lines up for Radioshack alongside fellow Kiwis George Bennett and Jesse Sergent.
He expects it'll be a lot more laid back than the Tour de France.
"You have a lot more pressure leading up to the race. Pre-race, trying to make the team, whereas the Giro's a lot more relaxed. For me I think the racing itself will be very similar but there'll be more control here. The Italian teams really like to take control and show who's boss."
The tour begins with a 10 lap 130km criterium around Naples.