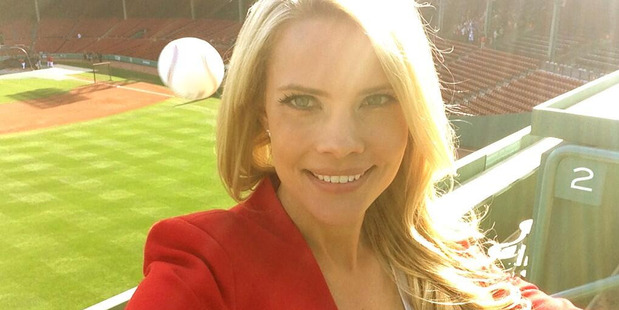 Baseball reporter Kelly Nash produced a stunning self portrait photo while attending the pre-match warm-ups at a Major League game last month.
Nash, a reporter for the Sun Sports, was covering the Tampa Bay Rays visit to the Boston Red Sox at Fenway Park when she snapped the photo with her phone during batting practice.
It wasn't until she went to text the photo that she realised a ball almost struck her in the back of the head.
Nash was quick to claim the photo's authenticity after it was labelled as a fake by sceptics.
"Sorry, I have better things to do than to Photoshop a ball into pics," she tweeted.
- nzherald.co.nz