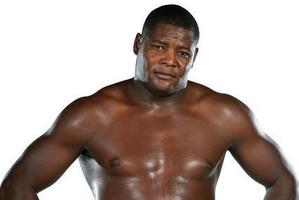 David Tua's opponent for his planned comeback to boxing in New Zealand, highly rated Cuban boxer Luis Ortiz, is still in the balance - but could yet be a fight to turn the head of the heavyweight division.
As revealed by the Herald on Sunday in December, Ortiz is the likely opponent - if the word "likely" can ever be attached to something as slippery as fight negotiations. If you've never heard of Ortiz, you are not alone, even though he is one of the few heavyweights to be ranked across almost all of boxing's ridiculous collection of "world" bodies.
Most such bodies selfishly prefer to have "sole agency" of their world rankings, pushing their own fighters. But the 34-year-old Ortiz is ranked 11th in the world by the WBC, second by the WBA and sixth by the WBO, with only the IBF not rating him in their top 15.
So you haven't heard of him because he is not much of a fighter. On the contrary, you haven't heard of him because he has had so few fights. That's because most heavyweight contenders recognise his talent - but also the danger he poses.
In today's heavyweight scene, opponents are carefully chosen to provide an upwards, always improving, path for fighters until they get the big pay-off of a world title fight.
Ortiz is a gamble. He's 1.93m, about 107kg and a southpaw - unusual in heavyweight boxing. He's quick, with good hand speed and, though he has only had 19 professional fights, he is a defected Cuban with over 340 amateur fights behind him. So boxers and their managers look at Ortiz with some wariness. Getting beaten by a talented Cuban with only 19 fights (mostly journeymen with no "name" fighters) wouldn't be helpful.
Duco Events boss David Higgins confirmed this week that they are trying to interest Ortiz in a bout - though it is understood the Ortiz camp has cooled lately.
There could be several issues - Ortiz's No2 ranking with the WBA means he could think he is close to a shot against WBA champion and the man most regard as the best in the world: Ukrainian Wladimir Klitschko. Choice of venue and the purse could also be factors or Ortiz and his handlers may be wary of Tua.
The Tua who lost to Monte Barrett would not be a threat but a fit and motivated Tua would be. The slim pieces of information coming out of the Tua camp is that he is taking this "last gasp" shot at his career highly seriously and is training hard. For whatever reason, Ortiz may be drifting in the likely opponent stakes.
Higgins has previously said Duco got together with Tua on the grounds that he fight a highly rated opponent.
"We have made it very clear that we are only interested in him fighting a credible boxer - we are looking for a top four- or five-ranked fighter - as we do not think it will benefit anyone if he comes back and fights a nobody or a series of nobodies while looking for a title fight," said Higgins in December.
"We have said David needs to get right back up there if he wants to get that title fight and, to do him credit, he has agreed. It's a big thing to consider. You could say he is fighting for his life here, as a win could well get him back on the path but a loss could end his career."
If Ortiz doesn't work out, another option is 41-year-old US heavyweight Tony Thompson. Also a southpaw and a hard-hitting one at that, he has fought 40 times and (other than an early loss), he has only ever been defeated by Klitschko, in 2008 and 2012. He destroyed British heavyweight hope David Price in two rounds in February.
A third option is another US heavyweight Fres Oquendo. Now 40 but still with fast hands and rated fifth by the WBA, Oquendo has, in 42 bouts, lost seven times but has some big names on his CV: Chris Byrd, John Ruiz, Evander Holyfield, James Toney and Oliver McCall. He has lost to that entire brigade and one other - a younger David Tua on his first journey in the heavyweight ranks, in 2002.
Oquendo has apparently always felt he was harshly done by in the loss to Tua; boxing loves a good revenge match.