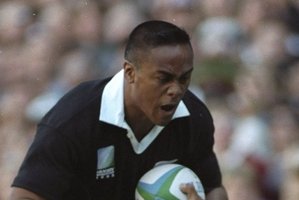 Of all the strategic priorities announced by the New Zealand Rugby Union, one sits as arguably more important than the rest - protecting, promoting and retaining players of Pacific Island origin.
In setting out their vision for the game through to 2016, the NZRU unveiled its intention to strengthen the game in Auckland and, specifically within that, to find ways to engage the growing Asian population and to do more to harness and acknowledge the city's Pacific Island communities.
Polynesia has been New Zealand's not-so-secret weapon for the last two decades.
Rugby has become more confrontational in the professional age - the athletes bigger, stronger and more explosive. Collisions and line breaks often determine the outcome and it is in these one-on-one encounters where the All Blacks have so often dominated.
More often than not, the players who have made the critical difference in those collisions have been from a Pacific Island background. Going back to Jonah Lomu, the high impact players in New Zealand have predominantly been Polynesian. Tana Umaga, Joe Rokocoko, Ma'a Nonu, Jerry Collins, Jerome Kaino, Sonny Bill Williams and Julian Savea, to name a few. But the rest of the world has noticed what the All Blacks have gained through their ethnically diverse population and several European nations are trying to tap into the South Pacific.
History has shown the NZRU that Polynesian players are more likely to be targeted and are often more willing to take up the offer.
The problem is acute in Auckland where significant numbers of Pacific Island players dominate schoolboy and age-grade rugby. There are predators from the NRL and other rugby nations making significant contract offers to players that the NZRU can't match.
Helping facilitate this is a long-term immigration agreement between the French government and Pacific Island nations that allows any player with a passport from one of the latter to be contracted in the Top 14 as a 'local' player.
Many of New Zealand's best Pacific Island players are lost to foreign markets at a young age and the NZRU is now working with Auckland rugby officials to see what can be done to lessen the exodus. They are also trying to promote, encourage and acknowledge the role the Pacific Islands communities have played in building and enhancing New Zealand and All Black rugby in the past two decades.
"They [Pacific Island-qualified New Zealanders] probably are [more vulnerable to offshore offers] simply because of that [immigration agreement]," says NZRU chief executive Steve Tew.
"That is why we have identified the need to do a piece of work because it is not straight- forward. We will have to have the help of those communities themselves, whose knowledge and understanding is probably best."
There is a second, perhaps easier route for European clubs to exploit in their quest for Pacific Island talent - recruiting players straight out of Fiji, Samoa and Tonga.
European clubs are now forging closer links with Island nations and in the case of leading French club Clermont, even investing in academy programmes. Clermont have struck a deal with the Nadroga Rugby Union where the two parties will work together to develop local talent, with the former paying for equipment and offering coaching expertise. The best players will be offered full-time contracts with Clermont and probably, in time, will qualify for France on residency grounds.
Sold under the banner of altruism, the relationship is transparently not about helping Fijian rugby for the sake of it. Clearly, it is about grooming and developing young Fijians with a view to incorporating them into French rugby down the line.
Many will prove to be better players than the available local youngsters in France. Strictly speaking, this is not New Zealand's problem but the NZRU has made a pledge to the IRB that it will do what it can to support Pacific Island rugby.
"As I understand it, Clermont [leading French club] have set up an academy in Fiji," says NZRU chief executive Steve Tew. "I don't know the specifics. As I understand it, there is also an immigration agreement [between France and Pacific Island nations]. Clearly that is a significant opportunity for Pacific Island players. We have done all we can inside our own New Zealand franchises in terms of keeping a door open for them but we can only do so much because we have our own players as well."
As a sign of the changing times and the growing global interest in the Pacific, both Wales and England had more players born in the Islands than the All Blacks did when they met in November last year.