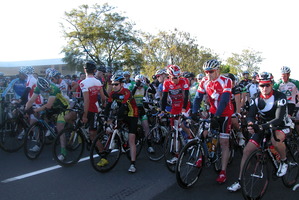 A former Lake Taupo Cycle Challenge director charged with fraud has been offered police diversion.
Robert Colin McKnight, 45, was charged with using a document, in this case a House of Travel voucher, to obtain pecuniary advantage in May 2011.
McKnight's case was called in the Taupo District Court today but his appearance was excused.
He is going through the police diversion process and if he completes it satisfactorily, the charge will be withdrawn.
His case has been transferred from Taupo District Court to the Auckland District Court, where he will reappear on Wednesday, June 12.
For more articles from this region, go to Rotorua Daily Post