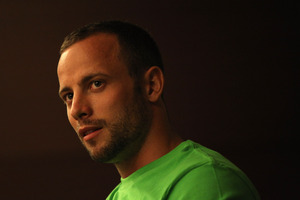 Despite the damaged cricket bat and the bloodied body, despite the testosterone and needles allegedly found in his bedroom, despite the hour of screaming heard from the house shortly before the incident, despite the revelations that there was a history of outbursts of rage, it is just possible that Oscar Pistorius thought the person he shot through his bathroom door and killed was an intruder - a young female intruder with a voice just like that of his girlfriend, Reeva Steenkamp.
Plenty of people knew about Pistorius' dark side, we now learn.
And after years of denials, Lance Armstrong was revealed as a liar, drug abuser and cheat. Who knew? Everyone around him, apparently. What it had taken years for the US Anti-Doping Agency to pin down they had known about all along.
Breathing down the neck of those examples came the news that performance-enhancing drug use is widespread in Australian sport.
Could it be happening here? Of course it could. No links between Australia and New Zealand are stronger than those revolving around sport, that wonderful glue between nations. For a practice to be endemic in one and absent from the other defies all probability. Closer anabolic relations are almost certainly in place in some quarters.
It's the now-it-can-be-told aspect of these revelations that should trouble us.
There is a history of "understandings" between sports journalists and players. It's part of player culture to despise the media except when they are promoting their books, at which point you can't get away from them. But in general, if they are to get anywhere at all, sports journalists, apart from a small, brave elite, play by the players' rules rather than those of their profession. That means not just failing to ask tough questions, it can mean asking only the questions they know will be tolerated.
I once briefed a sports writer who was about to interview a celebrity sportsman. I suggested various questions. "I can't ask that," he responded to one suggestion. "I have to work with these guys."
You can't blame the players for being arrogant or venal when they are given that level of assistance. Furthermore, their earnings window is quite brief. Naturally they will take advantage of everything that comes their way before patellofemoral syndrome or herniated discs consign them to futures as broadcasting commentators or motivational speakers if they're lucky; caretakers or beneficiaries if they're not.
It's come to this level of adoration because sportspeople are different from other celebrity idols. Someone who can run the equivalent of 44km/h is taken more seriously than someone who can cry on demand or sing and play an instrument at the same time. Subconsciously, we admire sportspeople because their skills are those that evolution valued. Strength, speed, hand-eye co-ordination and keen sight were invaluable to protect us from predators and to procure food.
But once walls and farming were invented, such qualities ceased to be so important. Technology means that even the most cack-handed and puny of us can stumble through life with minimal risk of having our throats ripped open and innards consumed by a wild beast.
There are plenty of other values for which we could reserve our admiration - selflessness, generosity, intelligence, creativity, leadership, to name a few. Then young men and women wouldn't have to lie and cheat to amuse us.
In his memoir In The Ring, former Commonwealth Secretary-General Sir Don McKinnon says attention for important Commonwealth matters was hard to get during his tenure. But if the words "Pakistan" or "Swaziland" could be wrangled into a press release, British media ears pricked up and coverage followed. Mann Booker Prize winner Hilary Mantel has obviously realised that the same effect can be gained for book sales by using the words "Kate" or "thin".