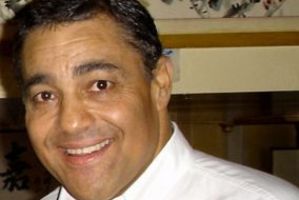 If the World Boxing Association's main man in Australia had his way, the Sonny Bill Williams-Francois Botha fight would be declared a no-contest.
Brad Vocale, the WBA's Pan Asian Boxing Association representative, originally doubted the bout was sanctioned by the WBA because of a number of irregularities but now says he understands it was.
"I believe it was," he said when asked if the fight took place under the official WBA umbrella. "I haven't spoken to Panama [the WBA head office is based there] directly but I am led to believe the fight was sanctioned. It was approved back in November. Khoder [Khoder Nasser, Sonny Bill Williams' controversial manager] was at the WBA convention, same as me, and he didn't go through me - he just went to them to get it approved directly and no one thought anything of it."
Vocale said he and Nasser did not get on, which is why he thought Nasser had gone to the WBA direct but there were still enough unanswered questions to get the bout annulled.
"If I had my way, it would be declared a no-contest. There are just so many unanswered questions."
There was no WBA supervisor at the fight, no rules meeting and no WBA-organised drugs testing. He thought Queensland had been chosen for the bout because there was no government-regulated commission or boxing authority there and he felt the Queensland branch of the Australian National Boxing Federation was "basically inept - they are not very good at their job.
"They [the Williams camp] could just ride roughshod over them and that's part of the problem, in my view. This sort of thing would not happen in any other state in Australia - and that invites people to make up their own minds why this bout was held there."
Vocale said he was not sure what action the WBA would take, if any.
"I don't know what they will do. I haven't heard from them yet. I would love it if they called it a no-contest. They need to do something about it."
Vocale said he was sure the fight had been set down for 12 rounds and cast doubt over the drugs test in which Botha was said to have tested positive for banned substances.
"I have made my own inquiries and talked to a lot of people who were involved and who were there on the night," he said. "All WBA title fights are 12 rounds, although they can be 10 rounds if both fighters agree and contracts are exchanged beforehand. I can tell you, all the advertising had it as 12 rounds, two out of the three judges have come out and said they thought it was 12 rounds and I have spoken to people who swear they saw people being told during the fight that it was being reduced to 10 rounds.
"Then there's the whole drugs test thing. You don't even need a drugs test in Queensland - it is not a requirement. There was something very odd about it. It didn't involve the official fight doctor, it took place at someone's house and involved a different doctor.
"That was on the Tuesday before the fight. The latest they would have had the results was by the end of the day on Wednesday.
"So if they had the results, how come it wasn't made public until after Frans Botha had left the country on Saturday? There's something very murky here."