New Zealand codes and teams participating in Australian competitions should take part in their integrity drive moves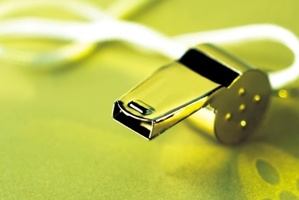 Our sports bodies are anxious to distance themselves from the drugs and criminal connections that are said to have penetrated some of Australia's proudest professional sports. But the fact is, our favourite games are now so integrated with Australia at the highest level that it is hard to believe they are not vulnerable to the same temptations.
Rugby, netball, league and soccer all have transtasman competitions. All have a lively exchange of players, coaches and administrators. In rugby's case, the Super 15 embraces more nations and New Zealand is more dominant than it is in the other codes, which might inure it to the contamination somewhat. But it cannot afford to assume that is so.
The findings of a year-long investigation by the Australian Crime Commission are alarming. It says prohibited substances, peptides and hormones, are being used by professional athletes in Australia. Their use is being made possible by sports scientists, high performance coaches and sports staff.
The commission - a standing agency for investigating corruption - has identified organised crime in the domestic distribution of the banned substances and believes connections are developing between professional athletes and known criminals.
The consequences are said to be not only drug cheating but match fixing and gambling manipulation. Criminals are taking advantage of the fact that some of the substances prohibited by the World Anti-Doping Agency (Wada) are not illegal in Australia though athletes who use them face substantial international sporting bans.
Most disturbingly, the commission talks about "a culture in some professional sports in Australia of administering untested and experimental substances".
It does not name codes and clubs but it says, "officials from a club have been identified as administering, via injections and intravenous drips, a variety of substances ..." The idea that a team is given "the needle" before an important match is abhorrent to the idea of sport. Spectators are attracted to contests of human strength, skill, training and determination. There is much less appeal in the idea of watching a side win on an injection of artificial stimulants.
The role of sports scientists sounds particularly insidious. The commission says they and doctors have gained increasing influence over decision-making in clubs and some are experimenting on competitors to find out whether particular substances are effective and detectable.
Peptides release human growth hormone to promote muscle growth and are thought to be helpful in recovery from soft tissue injuries. They are hard to detect and have been banned since 2008. But if they are being quietly given to players by team doctors or trainers, it is hard to believe word would not get around the team and the league.
The Crime Commission's report is strong in asserting facts and light on supporting evidence. Much of it may be no more than hearsay but it is confident of its conclusions. The Federal Government has promised more resources for drug detection and Australia's major sporting codes have resolved to set up "integrity units", share information and practice "zero tolerance".
New Zealand sports that take part in Australian competitions should participate in their integrity drive too. This country is too close for complacency.