Today we continue our countdown of the 25 biggest powerbrokers in New Zealand sport. The list is not scientific, but nor is it random. We've canvassed the opinion of a wide range of players in the industry to find out who wields the most influence.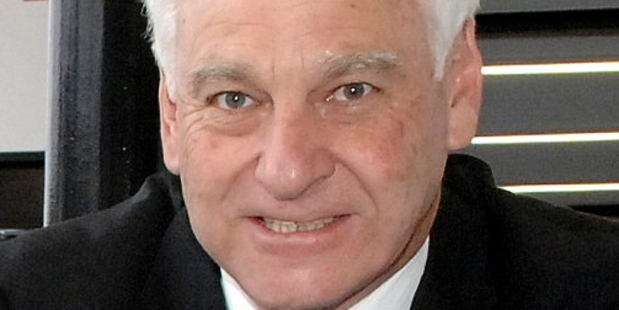 18 Paul Collins
Chairman Sport NZ, Hurricanes
(last year: 11)
A key figure in the long-standing Wellington sports mafia, whose number has included Chris Moller, Sir John Anderson and Alan Isaac. This particular power bloc has seen more muscle-bound days, however.
One source who has worked alongside Collins said "people will still turn to him because he's a good guy, even-keeled and a sound thinker. He has an influence, particularly in Wellington, but it's not as strong".
Collins got some deserved flak in 2011 by leaving then-new Hurricanes coach Mark Hammett swinging in the wind without public board support when he made the unpopular decision to blade popular veterans Ma'a Nonu and Andrew Hore.
He cannot be accused of not backing his man now, having put his own money alongside No20 on the list to buy a licence for the Hurricanes.
17 Sir Owen Glenn
Warriors owner
(last year: 24)
A recurring theme in this series will be the fact that power and influence is not always a positive, as demonstrated by Glenn and Eric Watson's cringe-inducing press call last year to big-note the future of the Warriors as a sporting organisation when the Warriors season was, if not going down the drain, then circling the plug-hole.
When the vision of a gilded future started to become blurred by an horrific run of losses, Warriors' ownership was quick to ship the coach, Brian McClennan, down the river. That is their right. It might have been nice to have a sound succession plan in place beforehand, however, rather than the muddled, speculation-strewn process that led to Matt Elliott. Glenn's deep pockets are attractive, particularly for minority sports such as hockey that require significant high-performance investment to remain competitive, yet have little recourse to revenue outside subscriptions.
Just a sneaking suspicion his presence will always be more appreciated in that sport than the 13-man code.
16 Peter Dale
Chairman, NZCT
(last year: new entry)
Dale has flitted on and off this list in years past and was missing last year, though there was a lot of umm-ing and ahh-ing before the exclusion.
The fact is Dale chairs a trust that distributes $38.5 million in gaming money each year, the vast majority (around 80 per cent) going to amateur sport. When you think about it, he's giving away close to the same amount of money to sport as Sport NZ is, albeit at a different level.
It's kind of warped: those kids running around on Saturday morning with their bright yellow Kiwi Cricket bats, wallowing in the fountain of youth, are doing so because of those who plug coins into one-armed bandits in pubs and clubs. Seriously, it can mess with your mind if you stop and think about that dichotomy - about the dreams that are formed in youth sport being funded in the shady corners where dreams go to die.
But, to get back on point, Dale is a powerful sort of bloke.
The trust funds, each year, the equivalent of: uniforms for 41,778 rugby teams; 2,570,225 footballs; 4819 four-person waka; more than 2 million hours (or 200 years) of coaching; enough artificial turf to run the length of State Highway One.
People who have had multiple dealings with Dale call him engaging, yet divisive, going back to his days at the Hillary Commission helm.
15 Darren Shand
Manager, All Blacks
(last year: 9)
After the health scare he endured and the fact the World Cup cycle would have made the end of 2011 a natural jumping-off point, it is a mark of how much Shand's work is appreciated within the All Blacks set-up that it was put to him that leaving was simply not an option when they were bedding in a new coach.
There are those who believe Shand can take a lot of credit for the way Steve Hansen slotted seamlessly into the head-coach position. We have also talked to a couple of people who believe that Hansen is actually less, ahem, high-maintenance in a managerial sense than his predecessor. It's hard to comment unless you're inside the environment, and he's not likely to unless he writes a book, either.
He takes a tumble this year only because the hard work, to a point, has been done. The new coaching group has done what it was asked to do, and that is continue a legacy of success.
If Twickenham proves to be more than a blip and if Hansen reverts to what we thought his type was - conflict-seeking pugnacity - he'll have a busier year than he hoped for.
14 Sir John Wells
Boardroom consultant
(last year: 14)
He's a self-described "yesterday's man", who's still incredibly sought after in appointing the men and women of tomorrow.
If there's an appointments committee going around, you'll probably find the investment banker and former chairman of Sparc on it.
"He's always an influence, particularly in the Auckland region," said one source.
Quite. Right now he's chairing a committee that is charged with integrating the four regional sports trusts of Auckland into a single entity more in line with the ideals of the super city.
Given the World Masters Games are coming to Auckland in 2017, it's a given that Wells will be chairing the board in charge of that, too.
"He's a bit like Paul Collins in that his time of real power has probably passed, but they are nice, even-keeled, smart people - that's why they're still sought after."
Cricket would be mad not to use him to help them out of their current mess. He may be a little too conservative to provide visionary assistance in trying to reintegrate NZ with the rest of the cricket-playing world, but he would at least have the board front-footing issues.
13 Raelene Castle
CEO Netball New Zealand
(last year: 13)
2012 was a real test of Castle's leadership as she masterminded a drastic overhaul of the national structure, abolishing the 12 regions and creating five zones, each aligned with an ANZ Championship franchise.
The plan was initially hugely unpopular with the netball community, but undeterred Castle chalked up the air miles flying around the country to drum up the support she needed to get the plan voted through at council. It passed in September with a 79 per cent majority, and Netball New Zealand wasted little time in getting the changes pushed through, establishing the new zonal bodies in a matter of months so they could start 2013 with the new structure in place.
Having overseen the appointment of each of the boards of the new zones, Castle now has effective leaders in place throughout the country to ensure the game is administered properly.
Castle has now set the ambitious target for netball to be New Zealand's leading sport by 2020 - earning her more scorn than praise. What her critics probably failed to realise is a sports administrator's measure of success goes beyond crowd numbers.
12 Kereyn Smith
General secretary, NZOC
(last year: 12)
With no Olympic or Commonwealth Games on this year, 2013 will be a quiet year for the NZOC. But behind the scenes the strategic planning for the next two Olympiads has begun. Having only been appointed to the role in 2011, when plans for the London Games were already well in place, 2013 provides an opportunity for Smith to really stamp her mark on the organisation.
Smith has signalled her intentions to look into whether they are making the most of the funding they receive from the IOC and various other streams and what other programmes they could be directed into to promote change in sport.
Given they are not a funding body, the NZOC don't really have the levers to enforce change in the way High Performance Sport NZ do, but they play a strong advocacy role.
The power list
Yesterday: 25-19
25 Andrew Mulligan, broadcaster
24 Chris Moller, NZ Cricket chair
23 David Ellis, Owner, Te Akau Racing
22 Sir Colin Giltrap, motoring magnate
21 Valerie Adams, Olympic champion
20 Richard Clarke, NZ Breakers
19 Gareth Morgan, Welnix
Tomorrow: 11-6
Friday: 5-1