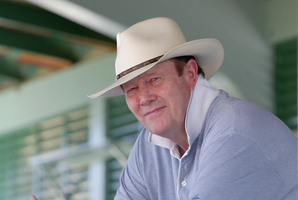 Former England captain and Channel 9 commentator Tony Greig has died after being diagnosed with lung cancer, the Nine Network has announced.
Greig, born in South Africa, was renowned for his thick accent and played a major part in Australian television broadcasts of the sport for over 25 years.
He was diagnosed with cancer in October after tests and didn't take any part in the Channel Nine coverage this season, although he reiterated his desire to eventually return.
Greig scored 3,599 runs during his test career and took 141 wickets.
He was 66.