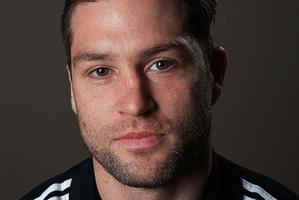 One year on from their greatest triumph, All Black players have revealed they had started to unravel on the Eden Park pitch as the hitherto underwhelming French applied the blowtorch.
In Gregor Paul's feature piece on the All Blacks' longest night, Cory Jane admitted the players had lost control in the second half and had started abusing each other for their mistakes, something they had rarely done in the past.
Paul writes: "As much as the team had trained to deal with the pressure, to cope mentally and stay united, they were starting to crumble.
"Hours of work with mental skills coach Gilbert Enoka had been about this precise moment ... In that final half hour, with the All Blacks clinging to their 8-7 lead and the game being played predominantly inside New Zealand's half, the dreaded disconnect started to manifest.
"Retaining possession was a chore, starter moves were ill-conceived and clumsy and even the thunderously destructive Jerome Kaino was failing to make any impact."
The team was starting to asphyxiate through their own anxiety, as was summed up by wing Jane.
"For those 30 minutes after halftime I was nervous," he said. "I started to think that after having done so much that we were starting to play absolutely terribly.
"A few boys started abusing each other. If someone dropped it, instead of doing what we had been doing in the past, words would be exchanged. Some guys started not telling the other guys the moves."
The fact they managed to cling on to the 8-7 lead was, according to some, down to one man: Richie McCaw.
"He was great," said Kieran Read, arguably the world's best No 8.
"It was awesome and immense and to even be on the field and playing so well with that injury was incredible."
Gregor Paul: The All Blacks' longest night heralded a brighter dawn