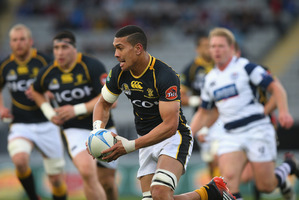 Derided for its endless stream of games, declining interest and modest quality, the ITM Cup could be mistaken for a basket case.
The players, though, have a different view and, when the spectre of the past is removed and the provincial tournament judged for what it is rather than for what it's not, it comes out in a reasonable light.
Super Rugby has filled the professional space and the ITM Cup has been squeezed into a semi-professional, quick-blast format which means provincial rugby of today can't be measured against its previous self. Inevitably, crowds will be smaller and the interest less but the ITM Cup was designed with specific objectives in mind and, largely, it continues to meet those.
Its primary task is to unearth, develop and prepare players who can make it in Super Rugby. On that front, it's doing the job: prospects such as Ardie Savea, Jason Emery and Paea Fa'anunu continue to emerge - players who could emulate the likes of Beauden Barrett, Sam Cane and Brodie Retallick and push for national honours with indecent haste.
Certainly Super Rugby coaches don't feel short-changed, although none would say the current format is perfect. New Blues coach John Kirwan believes the balance isn't quite right: he questions whether the set-up allows coaches enough time to develop the players.
"It is fundamental to the future of our game and we absolutely have to protect and preserve this competition," he says. "It is a development competition now and as long we remember that and have it in mind that we want to have something that enables us to produce the best rugby team in the world [All Blacks], then I'm sure we can come up with the right answers [as to how it is structured]."
Kirwan's point is in relation to the inescapable truth that some of the rugby this season has been questionable: defensively loose, mistake-ridden and unconvincing.
Much of that is driven by a lack of training time but the short turnarounds are the result of necessity - unanimous agreement was reached that the ITM Cup could only start after Super Rugby and end before November. The flip side of the condensed format is that it puts the players through a rigorous play-rest-train cycle and tests individuals to their extremes.
Super Rugby coaches have a level of assurance that youngsters who shine in the ITM Cup will be well-versed in vital aspects such as post-game recovery, gym work, nutrition, psychology and analysis.
The predominant view among the players is that they feel the competition allows them to build their confidence about playing Super Rugby.
"I love the competition," says Counties first-five Baden Kerr, recently snapped up by the Blues. "It's a good mix - there are some weeks when we have some tough trainings and others, with the shorter turnarounds. Then it's about recovery, which is an important thing to learn.
"It's been good getting to know how your body needs to recover. I'm the sort of player who likes to tick a lot of boxes during the week to make sure I feel that I'm prepared and ready and I feel confident about Super Rugby in that respect because we have got used to preparing in shorter time frames. It's also quite funny that in our analysis of other teams we become aware of the danger individuals and many of those are now being signed up to play Super Rugby, so there is no question about talented players coming through."
From a spectator's point of view, the new-look ITM Cup has mixed appeal; there are those with insatiable appetites who love rugby being available almost every day. For others it has reached saturation point - too hard to follow; meaningless background noise.
Kirwan is not alone in expressing a desire to see public interest re-kindled - although not to the level the competition enjoyed in his heyday as the nature of most domestic budgets has forced people to make choices and the ITM Cup has, inevitably, been the loser.
That shift can't be made by tinkering with the format alone - there is now an acceptance in wider rugby circles that the major metropolitan sides need to shift out of their historic venues such as Eden Park and Westpac Stadium and find smaller, niche stadiums that better reflect the standing of the competition and build a more compelling fan experience.