The potential loss of Quade Cooper to test football at just 24 could see him become one of the great wasted talents. He could also have a claim to being rugby's worst serial offender when it comes to off-field antics. Herald on Sunday chief sports writer Gregor Paul has answered these questions and many more in his about to be published book Top 10 of Everything Rugby.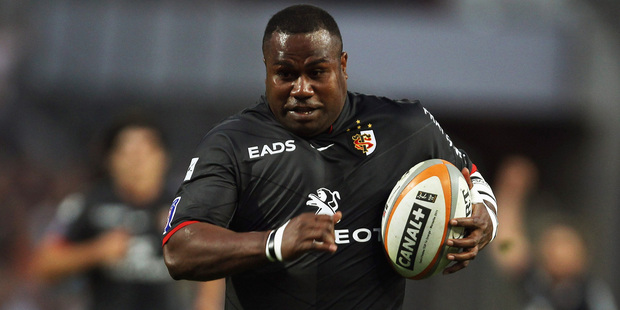 Even if this is it, the end of the international road for Quade Cooper, he'd struggle to be considered one of the most tragic wastes of talent.
He couldn't seriously hold a candle to Rupeni Caucaunibuca who could have been a bigger star than Jonah Lomu.
Rupeni was every bit as freakish as Lomu - at times more so but we only saw him at that level for two years before the booze, the other things and lack of understanding of elite sporting environments saw this rugby genius pile on the pounds and become more famous for his bizarre lifestyle.
Or what about Barry John ... the Welsh legend who packed it all in when he was just 27 - a decision that ultimately meant men such as Stephen Jones and Neil Jenkins with half his talent, were able to leave bigger footprints in the global game.
John Gallagher ended up barely scaling the heights of his potential - choosing to defect to league when he did.
Gavin Henson was once the hottest property in Wales and a British Lion to boot, but his career came to little as he became more interested in reality TV shows. Not only is he a bigger waste of talent than Cooper, he can also outdo the Australian as a recidivist off-field offender.
Henson's litany of crimes are extensive - ranging from drunken, violent antics on a train, to fighting with Toulon team-mates in a nightclub after abusing them to being fired by Cardiff for drinking on an early morning flight.
Cooper would need a few more indiscretions to outdo Welsh No8 Andy Powell who was caught drunk in charge of a golf buggy on a motorway in 2010 and then moved on from Wasps after he became involved in a bar brawl that ended with him being smashed over the head with a bar stool and losing two pints of blood.
Danny Cipriani, the troubled English first-five is way ahead of Cooper in the bad-boy stakes: the former Melbourne Rebel seemingly able to cause trouble in a phone box, while former Wallabies Wendell Sailor and Lote Tuqiri can play the trump cards of actually having had their Australian Rugby contracts terminated.
And then there is Zac Guildford - his drunken, naked episode in Rarotonga last year, which followed other high-jinks, earning him the No1 spot as the world rugby's worst serial offender.