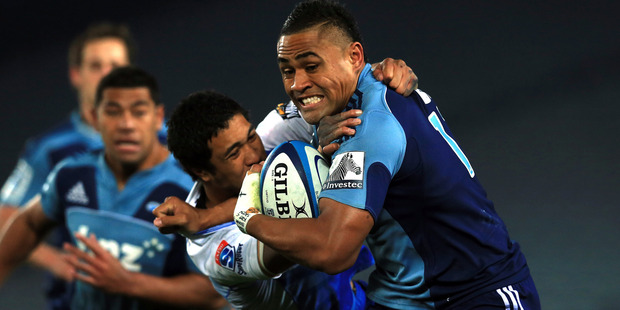 The ITM Cup is a surprisingly deep treasure chest. Those who explore it, do their due diligence and combine statistical analysis with gut feel, will unearth players more than capable of jumping to Super Rugby and maybe even beyond.
It is a tricky business though, and even those with a proven track record of excellent talent identification can make glaring mistakes. Canterbury didn't realise what they had with Brodie Retallick - they saw a big lump who was out of shape and not particularly committed, so they let him go to Hawke's Bay.
But mostly provinces and Super Rugby sides get it right; they weed out the flakes, identify the keepers and New Zealand rugby has this magical conveyor belt that chugs along - throwing out the likes of Tawera Kerr-Barlow, Sam Cane, Ben Tameifuna, Beauden Barrett, Brad Shields and TJ Perenara.
The one major exception in the supply chain is Auckland and the Blues. The former has an uncanny knack of chucking diamonds out with the coal and the appearance of Francis Saili in North Harbour colours is illustrative of how strangely inept the union has been at identifying talent.
Saili was a stand out for the New Zealand under-20 team last year - the side that won the world junior championship and produced six players who made it to the All Black wider training squad this year.
Saili, a dynamic and lively centre, also made a good impression in the latter part of this year's Super Rugby competition. Initially in the Blues' wider training squad, he was called up due to injuries and formed an effective partnership with Ma'a Nonu. His abilities were so obvious that he is now on the All Blacks' wider radar - not someone they are likely to call up imminently but a player they will keep an eye on.
Auckland, however, had a different view: they didn't offer Saili an ITM Cup contract. Apparently, according to their research and systems, Saili didn't tick enough boxes so he was rejected, paving the way for Harbour to sneak in.
Everyone makes mistakes, but rejecting Saili was almost unforgivable, especially as Auckland's ITM Cup squad is light on recognised names. Who knows, the men they have picked may play so well, deliver so much that the decision to reject Saili becomes justified.
But Auckland's track record doesn't inspire confidence. Jerome Kaino and Isaia Toeava were the last two Auckland-found and developed players to become All Blacks. There hasn't been a single Auckland player since who has made it to the test arena. The biggest player base in the country - possibly one of the most fertile rugby provinces in the land - and no new All Black for six years.
These bare facts show how challenging it is going to be for new Blues coach John Kirwan to fill the remaining places in his squad. Realistically, he should be able to keep five to eight places open each year, confident that Auckland will unearth potential stars every campaign.
He should be confident, but on past evidence and on the alarming failure to retain Saili, he can't be.