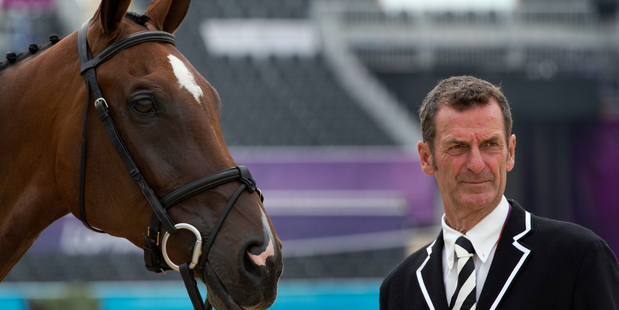 Prime Minister John Key is being coy about whether Mark Todd's bronze medal at the Olympic Games is enough to secure him a knighthood to recognise his long history in the sport of eventing.
Asked whether there was a chance Todd, 56, would be in line for a greater honour than the CBE he currently holds, Mr Key said he would not comment on individuals.
"But history tells you that those who are successful at the Olympics have often been recognised through the system."
He said Todd's Olympics performance was impressive and added to his other achievements in the sport, which included Olympics gold medals in 1984 and 1988 and a string of wins at major equestrian events such as Burghley and Badminton horse trials.
"He's been a hugely successful athlete for New Zealand over a long period of time."
Todd, now based in the United Kingdom, was made a Commander of the British Empire (CBE) in 1995 - one rank below a knighthood under the Honours system at the time.
That preceded the revamp of the Honours system in 1996 when the New Zealand Order of Merit was set up.
His successes were blighted by allegations of cocaine use and homosexuality by a British tabloid newspaper in 2000, the same year he retired from competitive eventing. However, it appeared he had put that scandal behind him with his return to high level eventing in 2008 - when he left New Zealand to train in the United Kingdom.
- APNZ