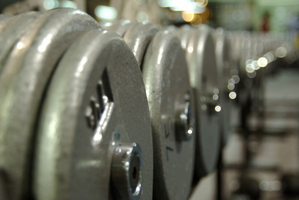 British newspaper headlines can be fascinating. The best are lengthy, take up vast amounts of space, and contain so many details there's little point in reading the story.
This one in London's Evening Standard caught my eye: "Weightlifter Zoe in battle with internet trolls who called her a bloke and a lesbian."
The only thing the headline doesn't tell you is who actually won.
Weightlifter Zoe is 18-year-old Zoe Smith, one of the British Olympic team's young lions. Her opponent was an anonymous wag who took exception to a video documentary on YouTube of Zoe's rise to prominence.
The troll hid behind the name "infidel1978".
Mr 1978 was but one of a number of viewers who laid into the affable young athlete, calling her unfeminine and claiming only one in 10 men could identify her as a woman.
The troll eventually came to accept Smith wasn't a lesbian, but only so he could tell her to get into the kitchen and make a sandwich for her boyfriend.
When the weightlifter told her detractor where to get off, he replied with a dismissive comment about her insecurities.
The final laugh belonged to Smith, however, as she mockingly observed that infidel1978 was not likely to be much in demand among the "feminine" women he favoured.
This sorry episode spotlights some advantages and drawbacks of participating in social media. It used to be that people could say whatever they liked and their words could go unread forever. But with a bit of targeting, a sharp insult can leave a mark, as Smith discovered.
It's easier to harass and humiliate others online, although there are laws against this as some in Britain have found to their cost.
But you can also make a positive impression, as when I tweeted about this story and described YouTube as a "troll garden", using Smith's Twitter handle (@ZoePabloSmith) with faint hopes she might read it.
Within minutes, Smith responded: "I like the idea of there being a garden of trolls. That tickles me."
Just like that, I'm a little more connected to the Olympic Games, and the Games to me.
TWEET OF THE DAY
I love Usain Bolt. "What do you want to be remembered for?" "My rock-hard abs."
@caitlinmoran