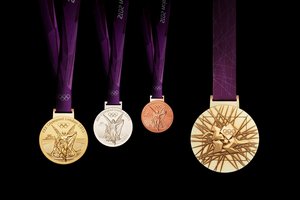 New Zealand is set for a dismal showing at the London Olympics if the odds of an Australian betting agency are any guide.
Melbourne-based company Betstar believes our only hope at winning gold is Valerie Adams with the shot put.
Betstar managing director Alan Eskander said Adams probably would win gold but after that he doesn't like our chances.
"My take on it is London 2012 will be disappointing for the Kiwis and [Australia's] traditional rivals across the Tasman."
Mr Eskander said he couldn't see many other potential golds, meaning New Zealand was set for a worse Olympics than Beijing - where three gold medals were won.
"If you're really lucky you'll win two, but three is unlikely."
Betstar said the favourite option was New Zealand to win 1 to 2 gold medals at $1.95. Three to four gold medals was equal at $3 with no gold medals.
"And five or more gold medals we have at $13 which we think is completely unlikely."
The total number of medals New Zealand would win was likely to be seven, Betstar believed, down from the nine Olympians brought home from Beijing.
However, before Kiwi sports fans get too hot under the collar, the company specialises in niche betting that appeals to a variety of different people, with most bets around $20.
"No one's betting their house on it. They're all having a bit of a flutter to keep watching the Olympics, or whatever event it might be, interesting and exciting."
The company offers markets in other sports and in everything from politics to reality television shows.
THE ODDS Betstar is paying
$3 NZ to win no golds
$1.95 to win one or two golds
$13 to win five or more golds