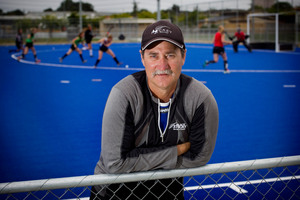 There will be no knocking back a hot toddy and counting sheep to get to sleep for the New Zealand women's hockey team at the Olympic Games.
More traditional methods for nodding off are out. Instead, solutions will include wearing amber-coloured blocker glasses indoors - think a Bono lookalike contest - and not using backlit devices like computers and smartphones from around 9pm.
The Black Sticks' schedule has two games at 8.30am (against Australia and Germany). Those matches require the team to be up at 5am. Coach Mark Hager and his team decided to get advice from the Sleep Well Clinic's Dr Alex Bartle on how to ensure suitable rest.
"Ideally, for a 5am wake up, you should be getting to sleep somewhere between 9 and 10pm when your normal bedtime might be 11pm," Bartle says. "You need darkness. That helps produce melatonin [the chemical which helps people sleep].
"Any electrical gadget which is backlit delays the process. I also encourage people to wear amber-coloured glasses before bed.
They help block out blue light which suppresses melatonin. Blue is the wavelength of light which occurs most outdoors during daylight. The glasses make the brain think it is dark and the melatonin can surge.
"The players also shouldn't do much late exercise because it raises the core bodytemperature. That creates difficulty sleeping. In contrast, when the athletes wake up they need bright light. It's a case of getting up, pulling back the drapes and getting outside."
Compounding the problem is the long daylight hours of the British summer. Hockey New Zealand high performance manager Toni Cumpston says the players need to work out a roster to monitor the drapes in their four-person rooms.
"We conducted a trial over two weeks to mimic the Olympic match schedule before they left. It was most beneficial for some younger players because they tend to be night-owlish and sleep all morning. A few have been on a learning curve to get up with the sun.
"The players are adults so we can't enforce anything but we're confident each room will work out an agreed time to be in bed. In addition to no computer use, blocker glasses from 7pm and filtering the light coming in, we're recommending a warm shower, a hot drink and reading so they're relaxed and ready for sleep at a reasonable time."
The sleeping patterns will be reassessed if the team makes the gold or bronze play-off matches. Those are played in the late afternoon and evening under lights.