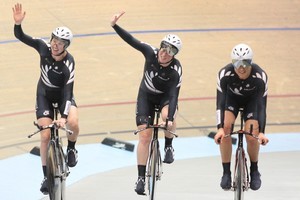 The New Zealand women's pursuit team has finished second at the track cycling World Cup in Colombia.
The team of Alison Shanks, Jaime Nielsen and Lauren Ellis were beaten by Great Britain in the ride off for first and second. They lost the race by more than five seconds.
The New Zealand men's team will take on the world champion Australians later this afternoon for gold.
- HERALD ONLINE