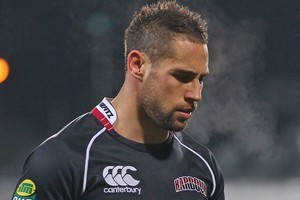 The New Zealand Rugby Union couldn't be happier following the early departure of Luke McAlister.
McAlister and his new club Toulouse have paid out the NZRU in order for him to leave North Harbour's ITM Cup campaign and head to France.
NZRU general manager Neil Sorensen says financially, it's good for their organisation.
Sorensen says the money that they had set aside for McAlister until the end of 2012 can now be used to help retain other players.
Sorensen says considering how much McAlister earns, the amount he's had to pay to get out of his contract is not a lot.
- NEWSTALK ZB