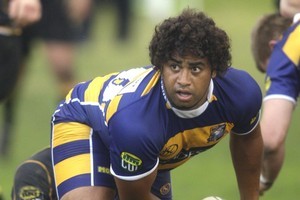 Bay of Plenty 38
North Harbour 17
The Steamers have been careful to build some depth in their squad - something they will need if they continue to play with the pace and intensity they discovered last night.
They bombed about, zipping passes out of the contact, supporting each other with lung busting runs and generally playing high octane football that was rather difficult for Harbour to contain.
It's not that Harbour didn't compete or offer anything. They got stuck right in, played a bit of rugby themselves and defended reasonably well. Their scrum looked strong - suggesting Ben Afeaki greatly benefited from training with the All Blacks for a couple of weeks.
With a bit more composure and accuracy they would have been closer on the scoreboard for longer periods and maybe put some pressure on the Bay.
But they never quite managed to hold the ball when they needed to or find the right support runner. And the amount of defending they had to do would have taken it out of them. The Bay just never let the game fall into any established rhythm.
They kept the pace high and the ball moving and no one was more effective than Lelia Masaga on the right wing.
He had, by his standards, a relatively quiet Super Rugby campaign, but he was the full noise last night. His first try came when he charged on to a grubber that would have been easily dealt with had it not taken the most wicked bounce at the last second.
Instead of taking it cleanly and then clearing his lines, Willie Walker was left clutching at nothing as the ball bounced into Masaga's arms and he flopped over.
The wing's second try was all about X-Factor. With no room to move, Masaga smashed through the first tackle of Ben Botica and then skipped past Chris Smylie to make the near impossible look simple.
That put the Bay 25-3 ahead and with Colin Bourke in such commanding form - launching kicks from deep that most first fives would die to be able to do - the Steamers appeared on track to keep the scoreboard moving.
Harbour were struggling to get their hands on the ball and when they did have it, they struggled to keep it for long.
But midway through the first quarter of the second half they found some resolve and after a sustained passage of continuity, Mat Luamanu was able to bash over from a tap penalty and four minutes later Codey Rei skipped over in the corner.
Harbour deserved to be in touch but there was never any sense of them actually clawing their way into the lead.
Chris Noakes landed two long range penalties to push the Bay back out to a 14-point lead. With 10 minutes remaining the first five decided it was best to play safe and keep pinning Harbour deeper into their own territory.
The Bay closed the game out convincingly - playing the final 10 minutes almost exclusively inside Harbour's 22 with Ben Smith scoring at the death.
It was a strong performance from a side that have the look of potential champions in this truncated season. They have enough loose forward resources, two good halfbacks and Toby Arnold at fullback was electric.
They can score tries from long range and what impressed most was their commitment and organisation at the breakdown.
Bay of Plenty 38 (L. Masaga 2, S. Cane, B. Smith tries; C. Noakes 3 cons, 4 pens) North Harbour 17 (M. Luamanu, C. Rei tries; B. Botica 2 cons, pen).