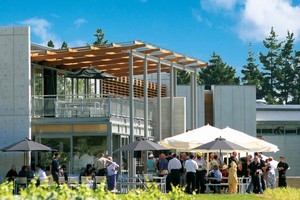 Villa Maria Estate has been working on World Cup hospitality projects for more than a year.
But even though it is one of the country's leading winemakers, it remains uncertain about how many patrons will turn up.
"Our stance was that we've got to be prepared and put ourselves on the line and create some packages and options," said wine experience manager Maree Saunders.
The winery will host a festival at its Mangere estate on September 25, the day after the All Blacks-France pool game.
It has also designed a range of packages including pre-Auckland game hosting and the "Villa Maria Corporate Box" - a gourmet buffet at $175 a head, which patrons can enjoy while watching games outside the city on big screens.
They're also talking to Maui campervans about hosting high-end campers overnight to sample wines.
Villa Maria sees the World Cup as a chance of increasing its international appeal.