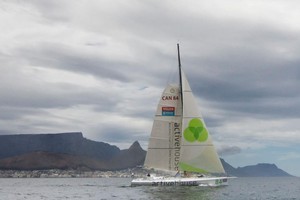 The field has reduced from five to four in the world solo ocean yachting race after Belgian Christophe Bullens withdrew from the race overnight (NZT).
A string of technical problems during the leg from Cape Town to Wellington forced Bullens to retire. The final straw came just an hour after setting sail from Cape Town for the third time when the mast track onboard Five Oceans of Smiles ripped out for the second time.
His latest return meant he would not be able to complete the second ocean sprint of the solo round the world yacht race before it restarts again from Wellington on February 6.
The rest of the fleet are ploughing through the Southern Ocean and are expected in Wellington in mid-to-late January.
American Brad Van Liew holds a useful lead over Poland's Zbigniew Gutkowski, Canadian Derek Hatfield and Briton Chris Stanmore-Major.
- NZPA