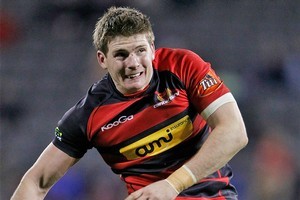 The various formats of the national rugby championship are so many that they almost rank as a Mastermind subject in themselves.
Here's a Dummies' Guide to the latest changes:
From next year, the top flight will be divided into two divisions of seven, based on this year's finishing order.
The top and bottom seven sides were known after the penultimate round of the ITM Cup last weekend. So next year's Premiership will be contested by Canterbury, Waikato, Auckland, Wellington, Taranaki, Bay of Plenty and Southland.
The Championship will consist of Counties-Manukau, Hawkes Bay, Northland, Tasman, North Harbour, Manawatu and Otago.
Each team will play all teams in their division, plus four from the other division. Points from all 10 games will count.
The division winners will be found via semifinals and a grand final.
The Championship winner will be promoted each year, swapping with the team finishing last in the Premiership.
Next year's competition will involve straight finals, and no semifinals, because of the World Cup.
So how long will this format last? On the New Zealand Rugby Union's history in running the national competition, who would know? The smart money would be on yet more changes in the near future.
But the smart thinking says the NZRU must stop tampering and allow the public to come to grips with a format while letting traditions build.