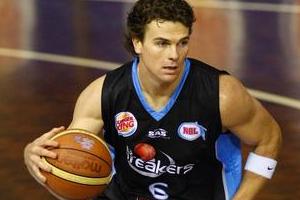 Today's draw for next year's world basketball championship in Turkey is not something Tall Blacks shooter Kirk Penney is going to lose any sleep over.
"It will be a bit early to read too much into the draw," Penney said yesterday.
"There will always be injuries, NBA teams will keep some players from their national teams and some countries may be in a rebuilding phase, like us.
"A team like France are completely different if they don't have Tony Parker or Germany without Dirk Nowitzki. We're not really going to know what each opponent looks like until closer to the tournament."
The draw will be held in Istanbul at 10.30pm tonight but the world body has set the scene over the weekend by naming four wild cards - Lithuania, Russia, Germany and Lebanon - and seeding groups that will see New Zealand avoid China, Iran and Angola.
One thing is certain, the Tall Blacks will face one of the top four teams in the world - Olympic gold medallists the United States, defending world champions Spain, Argentina or Greece - during pool play and Penney is keen to face the best.
"If we're going to have a really good team in your pool, it would be cool to get the United States," he said.
"It would be neat for the young guys in our team to have a chance to measure themselves against the best in the world."
Having played professionally in Spain and Lithuania, Penney, who captained the Tall Blacks in the absence of Pero Cameron this year, is familiar with many of the players in those national teams and would savour the opportunity to renew acquaintances.
But he is also keen to test himself individually against the best in the world.
"I'd like to come up against a Kobe Bryant or a Manu Ginobili, so Argentina would be a fun challenge too."
- NZPA