Sam Lee used Kickstarter earlier this year to raise funds to launch meMINI - a small, wearable video camera that allows users to capture their favourite moments retrospectively, which he created with business partner and camera designer Ben Bodley.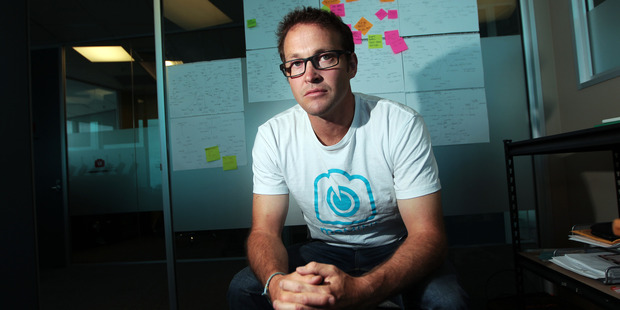 Why did you want to crowdfund your meMINI project?
Crowdfunding creates the seed fund for your venture, it's a great opportunity to see if people want to buy your product and it's a good marketing vehicle, because it creates an awareness of your product. It also increases your speed to market by getting you straight there.
Did you know others who had crowdfunded projects that you could turn to for advice?
We did. One was a guy I guy I know in Queenstown, Ben Ryan of Syrp, who raised more than $600,000 on Kickstarter, with the Genie product. I also reached out to the Minaal guys who gave me a few pointers, and my business partner Ben knew the guys who did the IkeGPS. But there's no great formula or one-size-fits-all approach, because you're all dealing with different markets and different customers.
Your funding goal was US$50,000, but you actually received almost double that amount in pledges.
What factors do you think made your campaign successful?
I think it came down to having a product that no one had seen before. We had a unique value proposition and it was a product in an area where people are looking for a solution.
What preparation did you do prior to the campaign launching?
We launched our company website about three months before our crowdfunding launch and then in the months leading up to it we also started putting out press releases and telling people about the product.
One thing people say about crowdfunding is you have to bring your own crowd, and then others will follow on from that. So it was a case of talking to our friends and family and getting that support, because the number of people that back you shows you're legitimate, even if they just give a little.
We also went to the Consumer Electronics Show in Las Vegas at the beginning of the year. We did it the Kiwi way and guerilla marketed ourselves there, and then went to San Francisco and spent some time at the Kiwi Landing Pad and tried to get a bit of media coverage. Then we came back to New Zealand and just pushed into the campaign.
Did you use social media a lot to drive support during the campaign?
Yes, it's all about social media. Facebook was the most successful for us and we found it helped to educate our friends about what they could do to help; that when we put an update on to the meMINI Facebook page it would be great if they could share that on to their Facebook page so it would pop up into other people's feeds.
Were there strategies you used that weren't so effective?
One thing we learnt was to get a bit further down the track with prototyping. We tried to get a review of the product beforehand, so we sent a journalist something that showed what it would look like, as well as a working prototype, which was bigger. Because of that we didn't get a stellar review, because she just raised the legitimate question, can these guys bring these two ideas together?
Your campaign ended in February. What stage is the company at now?
We're waiting for our factory prototypes of the camera to come back, and we've also been doing a lot of work on the software and interface behind it, as well as working on our app, doing testing with users and working out our delivery network.
We're pretty sure we'll be able to get our backers' cameras sent out in September, and we're hoping to be in retail stores in October/November as well as on Amazon, in time for Christmas.
What advice would you have for others thinking of running a crowdfunding campaign?
Get some emotional support because it's a real ride. Although you have to be aware of how the campaign is going, don't follow it religiously, because that can be like watching the cash register at a store you own. If that's all you're doing all day, that's going to distract you from just getting on with whatever else you need to be doing.
It's also a very public way to do business and you need to make sure your own social media profile is in order. I struggle to back projects where I can't find out who the people are behind it, because that's what you're backing: can this person deliver on their pitch?
Also, having someone do some PR for you is helpful. I used a friend's company, Scope PR in Wanaka, who did a fantastic job. Leveraging your networks to get your story out there and tell it in a way that will appeal to media goes a long way.
And identify whether your project is just a Kickstarter project or if it is a business. It's important to understand your motivations for going into crowdfunding, and if you want to turn your project into a business then you need to have a plan that goes beyond your campaign.
Lastly, I'd say you've got to back some projects and see how other people do it. And don't wait until the month before your project goes live and then back five or six projects; if you're thinking about backing something, back it. Follow its path and journey and learn from it. It may only cost you $20 but you learn so much and it shows you actually believe in crowdfunding.
Coming up in Small Business: Australia is often the first market small businesses target when going offshore, but it's not always easy to crack. If you've got some war stories to share about your small business crossing the ditch, drop me a note: nzhsmallbusiness@gmail.com.