Andrew Turnbull is the investment committee chair of the Kiwi Innovation Network (KiwiNet) - a consortium of universities, Crown Research Institutes and Crown entities focused on supporting research commercialisation.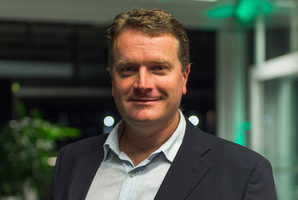 Commercialising innovation can be a long process. What attributes will help a company succeed on the journey?
The first thing that comes to mind is tenacity. It's a hell of a long journey and the only definite is there's going to be a lot of failure along the way. The ability to pick yourself up and get going again is absolutely vital.
On the flip of that same coin, you also need some brutal honesty in the mix. Many of these things don't make it, so you need to balance that tenacity with knowing when to give up. The reality is things change along the way - the market moves on or others supercede your technology - so you need to constantly and brutally honestly assess what you've got and if it's still the proposition you thought it was.
You also need to be highly adaptive. It's not always a case of giving up when it doesn't work out; it can be a case of adjusting your proposition. You may still have a unique position or be able to capture a unique position in the market if you adapt and go after a new opportunity, even if it's different to the one you thought of initially.
With all of these factors it's really hard to strike a balance and I think the combination of having a good team with good governance helps with this. For the tenacity you need a team that can pick things up, keep charging and be enthusiastic, while good governance provides that brutal honesty and keeps asking 'have we still got something that's worthwhile?'
The other key company attribute that I always look for is an outward focus and ability to build relationships and partnerships. But again you've got to be so discerning in how you build those and who with, because so often you can end up partnering with someone and putting your success in their hands.
The process can also be expensive. What are investors looking for when backing young companies commercialising innovation?
Team is number one. You can have the best technology in the world but if your team isn't up to it you're never going to get anywhere. Not everyone in the team has to be experienced - youthful enthusiasm is really important - but there does have to be experience in the management team.
It's got to be big - that means a big market and a big opportunity that will scale. These things are so high risk and they're such long-term investments that unless the proposition is going to pay back big then it's not worth it.
These ideas go hand in hand, but the technology or product also has to solve a real and important problem, or it has to be highly desirable. If you're trying to break into a market you have to be highly different and so much better; if you're going after a lower-cost solution, for example, you can't be 10 per cent cheaper, you've got to be 80 per cent cheaper.
And you have to be able to protect that position somehow. That's not always with patents - although that's the nicest and strongest position, but obviously that costs money; it's usually a combination of things that give you the protection you need.
What are some of the areas of technology or science that seem to be generating some interesting companies at the moment?
The major global themes are probably energy and environment; food and the growing middle-class population; and health and aged care. Technology addressing the critical challenges within those themes are obviously fairly interesting.
Having said that, there are some really big opportunities outside of those themes and spaces and it really just depends on the match between an interesting technology and the investors.
Coming up in Small Business: How do small business owners work out an advertising budget, where to spend it and how to judge the return on their investment? If you've got some tips to share from your own business, get in touch: nzhsmallbusiness@gmail.com.