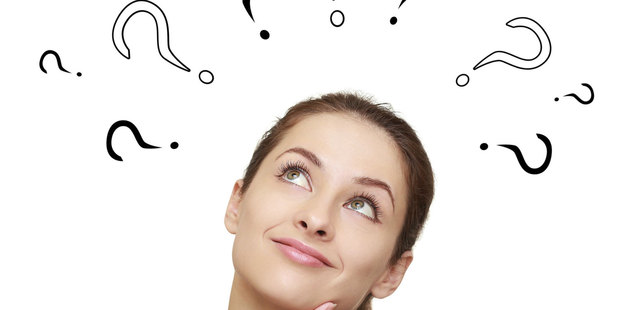 This is my last marketing column for 2013 and I trust it has been a good year for you.
I'd like to share three simple questions that could be helpful to improve your marketing results in the New Year and beyond.

Question One: Who do you highly recommend?
In other words if someone ask you to recommend a great business in a certain field, who do you highly recommend?
Do you have a good printing firm, an accountant, builder, restaurant, IT consultant, travel agent, commercial cleaning firm etc that you would highly recommend to any of your friends, family or colleagues?
You probably have at least one or more businesses you highly recommend.
This leads us to the next question.

Question Two: Why do you highly recommend this business?
In some cases it may be from personal experience.
You have used this business yourself , been delighted with the results and are happy to recommend them.
For instance, my favourite printing firm is a small firm in Parnell; Auckland called Imago Print Centre
I have used them for many years to print everything from thank you cards to newsletters and promotional booklets.
What I love about this firm is that they will do small print runs at attractive prices. And they will usually turn my printing jobs around fairly quickly as well.
As a result of my positive personal experience I have highly recommended this firm to many of my clients as well.
In other cases you might highly recommend a particular business because of what their customers and clients say about them.
A good example of this is a firm called Mr Green Auckland
On their website they have a number of excellent testimonials from their delighted clients.
Here is one of these testimonials...
"What I like most about using the services of Mr Green Auckland is the quality service. They have a friendly attitude and are relationship oriented. I like their flexibility and openness to feedback. My staff have told me how much more inviting our work environment looks now that we are using Mr Green Auckland for our commercial cleaning. We have a number of functions and the Mr Green Auckland cleaning team do a great job every time. Mr Green Auckland have polite and friendly cleaning staff. They have competitive prices and there are no long term contracts. We have used a number of cleaners in the past and Mr Green Auckland is by far the best we have used. I recommend their services because they are prompt, reliable and clean to a very high standard."
Brock Barriball
Corporate Services Facilities Administrator
Bayley's Property Services

In this example, the positive feedback on their website from their happy clients makes it easier for someone to highly recommend Mr Green Auckland to people who may be looking for a great cleaning firm.
And that leads us to the last question.

Question Three: What will you do in 2014 to get large numbers of people highly recommending your business?
For instance:
You might start by collecting 15-25 great testimonials from your best clients. And then use these testimonials on your website, in your proposals and in a lot of your marketing.
You might create an attractive info magnet that is so good that large numbers of people want to tell other people they know about it.
A good example is a great free guide I came across last week on "How to transform your habits".
This 38 page booklet was written by James Clear.

James is an entrepreneur, photographer and weight lifter. And he writes some wonderful articles on how to improve your work and your health at the same time.
I love James guide on how to transform you habits because it is based on science and is also very easy to apply. (This makes it very easy for me to highly recommend his guide.)
I invite you to ask these three questions in your own business and use the answers in your marketing. Have a safe and enjoyable holiday break and I'll be back in the New Year with more marketing tips.

'Word of mouth is the best medium of all.' - William Bernbach
Action Exercise:
For a wonderful example of getting people to highly recommend your business check out the 'West Jet Christmas Miracle Video' on Youtube.
This was posted a few days ago and has already had over 26 million views. This five minute video on how an airline made Christmas wishes come true for their passengers is uplifting, positive and well worth watching.
Graham McGregor is a marketing consultant and the creator of the 396 page 'Unfair Business Advantage Report.' www.theunfairbusinessadvantage.com (This is free and has now been read by business owners from 27 countries.) You can email him at the link below.