Gosia Piatek, Designer/Director, Kowtow, Wellington-based international ethically and sustainably sound mens and womens fashion label which sells collections made from fair trade organic cotton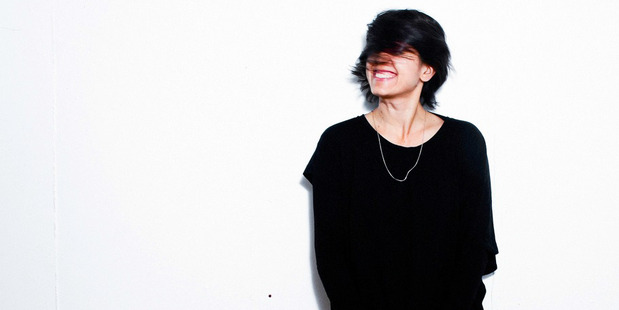 Piatek employs seven staff and has just shown her upcoming range this month in Copenhagen, Paris and New York as well as doing its first runway show at NZ Fashion Week. Kowtow now has four collections a year all made entirely from fair trade organic cotton and in the past 12 months has expanded internationally and has agents in Sydney and New York.
Have you always manufactured abroad?
Yes, but all the design happens in NZ.
How did you choose your overseas markets?
I made contact with a ton of factories that dealt with fair trade organic cotton. I was researching any cotton producing continents - South America, Africa and India . A factory in India replied to me with good communication skills and was able to work with us as small clients with small minimums, so that was the deal maker.
What was the research process?
Our choices of manufacturer were very limited as I was adamant that I wanted to manufacture in an ethical and sustainable way. So I was only communicating with like-minded factories that were monitored by the Fairtrade Labeling Organisation (FLO) and could provide me with Global Organic Textile Standard Approved (GOTS) organic cotton.
What does it do for your business model, manufacturing overseas?
It has its pros and cons. The pros are that we get to work with a sustainable fibre from seed to final garment, which I am very passionate about. Also the quality of our cotton is extremely high and very soft, something we could not source easily in New Zealand. Also I love that the workers in our factory in India get treated fairly as part of a fair trade workplace. For instance they have paid holidays, medical care, pensions, workplace unions, subsidized lunches and staff transport. The cons are communication with India which is six hours behind so sometimes it can be very slow and frustrating. Also buyers sometimes expect a very fast turnaround in production, however forget to understand that we work with an organic fair trade supply chain which does take longer as the workers don't work 24/7.
How do you communicate with your overseas factories? And how often?
We communicate via email daily, Skype every few days and phone once a week during crunch time.
What have the challenges been?
Our manufacturer can sometimes be late with deliveries which is the most challenging aspect of our job, as clients expect everything like clockwork. However, in the end we have managed each season to get better with quality and timing. In fact we have just grown another 30 per cent from our previous season and almost doubled in sales in the past 12 months.
Any advice for other NZ businesses at the beginning of this process?
Visit the manufacturer and build a relationship first hand. You will also learn a lof about the factory processes and won't expect things that are unrealistic. It's about making sure that both sides are happy - the manufacturer and designer. The relationship can't be one way.


Next week: Many small businessses are extremely proud of their company culture and it's something they establish very early on. But what happens when your company gets bigger and the boss gets spread ever thinner. How do you protect and continue to nurture that small business culture?