Ahmad Jubbawey, founder and CEO, Vensa Health, the mobile health (mHealth) solutions provider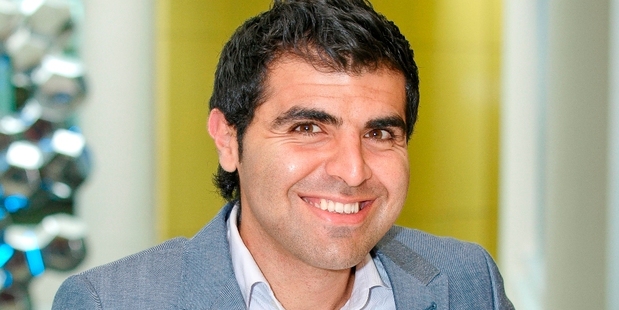 Vensa Health's platform and products enable hospitals and GPs to send appointment reminders, lab result notifications, medication reminders, surveys and immunisation reminders. Vensa Health is now focusing on delivering its mobile health innovations worldwide starting with South East Asia.
Earlier this month Vensa Health implemented their first offshore trial, with Vibhavadi Hospital a large private tertiary acute care hospital in Bangkok. The company is undergoing a period of high growth and is focusing on building up the team to support further growth in NZ and offshore.
How stressful was it to hire your first employees? Were you convinced that the business could afford them?
It was exciting and stressful in equal measure hiring the first employees. We were able to afford them because they were added gradually. The tricky part was finding people who were willing to wear multiple hats; which is often the case in a start-up environment. A bigger stress was realising in a couple of cases an employee wasn't the best fit for a role.
When the team is small, it's critical that the right people are in the right roles. To get the right skills in the right place, we have had to restructure which is a bigger stress.

When you employ new staff do you expect them to pay for themselves?
I would say a combination of the two. For example, when you recruit a sales person you expect that they pay for themselves quickly. But when you employ an engineer or a designer, you have to give it time as they are developing our IP.
What have your employees brought to the business in terms of revenue?
The company is growing 100 per cent year on year. A company or a brand is nothing but a bunch of people. It's everything, full stop.
What tips would you have for start up businesses, looking at hiring new
staff who they hope will grow the business?
Take your time to hire. It certainly saves a lot of time and money in the long run. It takes a lot of time to really get the process right. Having to rehire or restructure is really difficult and costly. Wrong hires certainly do make you fine tune how you recruit. Over time we have developed a better understanding of what's important and which employees are a better fit for the business. Introduce psychometric tests, do reference checking and take the time to make sure you've got it right.
Don't always resort to ads or online advertising especially for key roles. For key roles, make a list of top 10 A-players you know today, and ask them to refer you to other A-players. A-players only want to deal with A-players. Social tools like LinkedIn are good for tapping into these networks.


Next week: You would think that any company which has fast growth has nothing to complain about. But sometimes very fast growth can bring a business to its knee if they don't have the systems in place and the advisers on hand. Tell us if you have had the good fortune to be in this situation and survive.