Stay-at-home parents are taking their business ideas and developing them globally - and they're not just child-related products.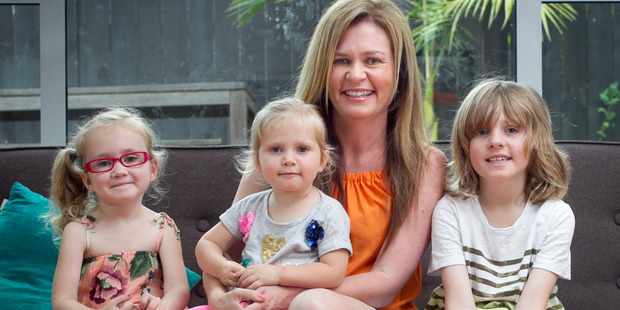 Many enterprising at-home mums are taking their businesses from the dining table to the world.
Plenty have started successful baby-related businesses such as Envirocomp's Karen Upston, Nature Baby's Georgia Faull and Brolly Sheets' Diane Hurford.
But less common are the mothers who dream up businesses that aren't baby- or beauty-related.
They include the likes of Natasha Williams, of Impactwear, which provides products to protect older people from hip damage, and Shona Grundy's Trigger Happy, which sells tablet software.
Mumpreneurs often don't think big from day one. Living Nature founder Suzanne Hall, however, had world domination in mind when she launched her 100 per cent natural skincare and cosmetics range.
Natural beauty products is a crowded market now. But when Hall first started looking for business ideas the only competitor globally was Germany's Dr Hauschka range.
When the journey began Hall was in her early 20s, had a 2-week-old baby, and lived in Kerikeri with an unsupportive partner.
"I sat down one day to write a list of all the things I was passionate about," says Hall, "like health and wellbeing, and New Zealand ecology.
"I thought: 'I'm going to create a business'."
Hall says she wrote a business plan the very next day. "I just didn't know it was a business plan. [The product] needed to be exported, I [thought about] who I would sell it to and who else is doing the same thing - all those things that make up a business plan."
Hall, who had had some training in chemistry, had to research the product on a technical level.
"There wasn't such a thing as natural products then. Plant extracts weren't commercially available.
"It took a couple of years to get the formulations right."
The very first product off Living Nature's production line in Kerikeri was the Manuka Oil and Honey Antiseptic Gel, which still sells today.
One of the first big breakthroughs was being approached by a German department store. "We were selling in Germany and the United States before we started getting any traction in New Zealand."
In the early years Hall and her children lived a frugal existence in a flat built on to the back of the factory. Turnover had almost hit the $1 million mark at about year six when Hall brought in a business partner.
The rest is history.
Living Nature now exports to 14 countries and has an annual turnover of about $20 million.
But once the business matured, Hall sold her stake. "I am an entrepreneur," she says. "I need to do new things that are cutting edge."
She has since moved to Auckland and has set up technology business BE Intent, which offers two cloud-based tools to help businesses manage tiredness, stress and apathy.
Another business genre popular with new mothers is education.
One such mum is Rebecca Allcock, who formed Bubble Dome, a niche children's educational publishing company that has now become a million-dollar enterprise.
The first product was "thinking skills resources" for children, which were endorsed by world-renowned author and lateral thinker Dr Edward de Bono. But over the years the business model has morphed and in 2004 Bubble Dome launched workshops, when Allcock's son Salvador was just 3 months old. Since 2005 most of the cash flow comes from after-school extension workshops called "thinkers clubs" at schools, school-holiday courses, in-school student extension workshops and training for teachers.
Some of the most popular workshops extend gifted students. In particular the Minecraft workshops, which involve engineering, architectural, design and problem-solving challenges, have helped boost turnover by about 40 per cent to $1.3 million in the past year.
The company employs more than 80 trained teachers as contractors to run the workshops outside school hours or during the school holidays. But just launched is a new strategy to franchise the IP here and overseas.
When Allcock started she had no business knowledge whatsoever. She learned along the way by asking the right questions and also hooking up with a mentor: Debbie Mayo-Smith.
Allcock's husband kept working in his day job and only now do the perks of being a business owner combined with her income eclipse his salary.
Of course sometimes it is the at-home dad whostarts the business.
The Wishbone bike, for example, invented only in 2008, has become a modern classic available in 35 countries.
Stay-at-home dad Rich Latham designed the wooden, two-wheel pedal-less bike when he couldn't find a design job on his return to New Zealand from the United States. His children were 4, 3 and 1 when he did the very first drawings.
The business could have remained small, says partner Jen McIver, who was bringing home the bacon from a salaried job at the time. "I think secretly Rich might've been happy to simply hang out a shingle on the garage and offer to make bikes for friends," says McIver. "But I have a tendency to think globally."
Latham and McIver like to focus on Wishbone's design success. Nonetheless turnover is in the millions and they've won business awards. The Wishbone bike was named in the Time magazine Design 100 in 2009.