Owners of small businesses may be paying more in fees than they need to.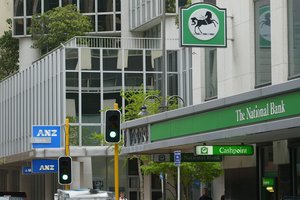 Q: Is it possible for small businesses to save on bank fees?
The short answer is yes. Canstar researchers found fees varied, and for small businesses with about 120 transactions a month, the difference between the cheapest and the most expensive transaction account was $34 a month. That's $408 a year.
This may not seem like a lot but it is money that is better in your pocket than the banks'. Now is a good time to ask your bank if your account is the best for your business.
Many accounts offer electronic transactions at low or no cost, so consider what transactions you could do online. Cheques are expensive to use and time-consuming to keep track of. Electronic transfers provide a much cheaper method of paying suppliers and receiving payments and another added bonus is they are "cleared funds".
They should also provide you with productivity improvements as they are easier to reconcile compared to the traditional paper.
Don't be shy about asking for a better deal on your merchant facility, especially if you can demonstrate increasing transaction value and volume of sales through your Eftpos terminal.
Also don't forget your lending. If your business is growing and you have been repaying debt and/or your assets have been increasing in value, you may be in a stronger position than when you first borrowed.
Banks usually add a risk margin to business loans and if you have had a positive change in circumstances then your risk should be more favourable.

Q: Does this mean having to change banks?
No. Any of the circumstances above can be discussed with your existing bank, which should be able to review your facilities and pricing.

Q: Who should you talk to at your bank?
Most of the bigger banks have specialist small business managers who are skilled in understanding the needs of small business owners.
They can usually review your facilities and arrange the most appropriate products for your needs.

Q: Do some banks offer a better deal to small businesses than others?
Look for an institution that offers specialist small business staff and services, such as:
•Dedicated small business managers.
•A dedicated small business call centre that is open after 5pm and, ideally, the weekend.
•Competitive banking products including good online banking and payment functionality.
•Video conferencing hook-ups with your business manager; mentoring, education and resource tools; and free office facilities, all of which are provided by the BNZ, Canstar's 2012 small business banking award winner.

Q: What have been the big changes in small business banking in recent years?
Banks have stepped into the void left by finance companies and are now offering a wider range of services and greater support to small business customers.
With 460,000 businesses in New Zealand employing fewer than 19 people, it is great to see this vital segment of the economy getting the banking service and support it deserves.

Derek Bonnar is the national manager of Canstar.