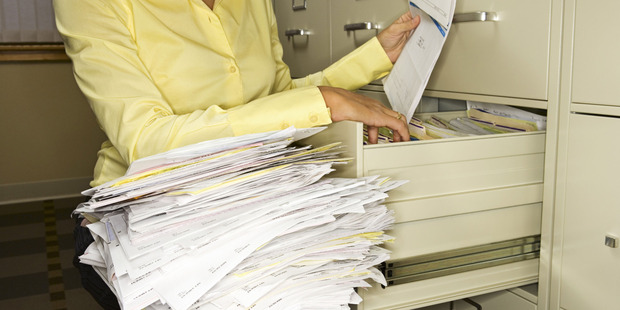 Business operators who plan ahead and maintain regular contact with their financial advisor throughout the year are often the ones who feel most at ease come end of financial year.
Spending less time on paperwork at this time results in less stress for business owners, their staff and their family. It also means more time for growing the business and enjoying life outside work.
Establishing effective management systems, streamlining bookkeeping processes and working closely with your business advisor are fail-safe steps SMEs can incorporate into plans for the year.
MYOB NZ Executive Director and Business Mentors NZ mentor Scott Gardiner says taking simple steps to ensure you're prepared for the end of financial year can go a long way.
"Next year, don't wait until March to contact your accountant. Working with business advisors on a regular basis during the year will enable you to correct mistakes or combat potential issues as they arise.
This stops them snowballing towards a much larger resolution many months on," he says.
Meeting frequently with an advisor, along with taking advantage of the time saving offered by a professional accounting solution, enables SMEs to stay on top of their financial position. It also provides a different perspective on their business from 'eyes and ears' outside the business.
"According to MYOB's latest Business Monitor survey, price margins and profitability, and cash flow are the two most significant pressures currently facing New Zealand business operators," says Gardiner. "An accountant can offer expert advice on how best to take control over these concerns and can help implement strategies that are tailored to your business."
For employers, managing the end of the financial year means understanding current legislation.
"A number of regulations apply to owning and running a business, and they often change. That is why it is so important for business owners to be up to date. They can implement any changes as soon as they're effective and their business continues to be compliant," says Gardiner.
Changes coming into effect on 1 April 2013 include:
• Minimum contribution rate for KiwiSaver members will increase from 2 per cent to 3 per cent
• ACC Levy payment threshold will increase
• ML and ML SL tax codes are being phased out
• Child tax rebates will change
• Student loan repayment deductions will increase from 10 cents to 12 cents
It's a good time to check in with your business adviser to implement the changes so you set yourself up for the year ahead. In addition, to avoid creating stress at the end of the year, putting in place a comprehensive business plan at the beginning of the year should be a priority.
"Creating a business plan at the beginning of each financial year is something every SME should look into," says Gardiner. "It will help you focus on the strategy for the year ahead and help you prioritise the steps to achieving your goals, including ensuring your processes are efficient."
For more tips on how to prepare for end of financial year visit http://myob.co.nz/eofy. For employer information visit http://myob.co.nz/employ.