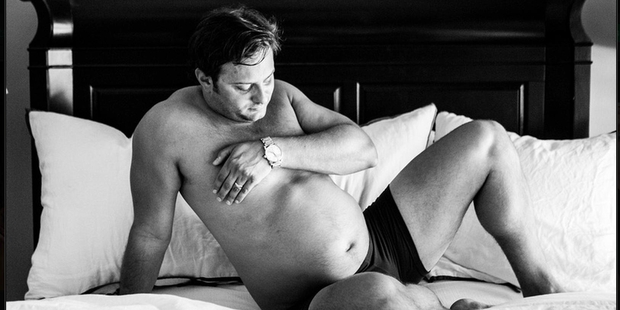 This man's wife was reluctant to take part in a pregnancy photo session, so, according to his post on Reddit.com, he hired a photographer and took her place ...
Hotel loo with a two-way view
It may be a loo with a view, but a new hotel in Berlin is giving passersby an eyeful. For some reason, the architect who designed the restaurant area in the 25hours Hotel Bikini thought the toilets should be next to the floor-to-ceiling windows. The hotel, which has spectacular views of the Berlin Zoo, unfortunately also now offers pedestrians another sight if they look up. Several passersby on the street below have been taking snaps of the hapless toilet users, which has prompted the hotel to put up notices reading: "Please be careful, not only the monkeys are watching." Which was maybe a bit subtle. (Via Daily Mirror)
Just in case you were wondering ...
Pakapoo is a 19th century Australian word for a lottery or raffle. It apparently derives from a Cantonese phrase, baahk gaap piu, literally meaning "white pigeon ticket" - the Oxford English Dictionary suggests that in the original form of the game, a white dove may have been trained to select the winning ticket from all the entries.
(Via Mental Floss)
More lies you were told as kids
1. "My dad told us that if we ever accidentally unscrewed our belly buttons, our bums would fall off."
2. "If you don't eat all your rice, your future wife will have as many pimples on her faceas grains you leave in the bowl."
3. "My parents would tease me by claiming I had a twin (with a rhyming name) and he lived in a boarding school. They would make up stories about how hard he studied and stuff."
4. "Don't sit on the ground, you will get a bladder infection."
5. "If I smoked any weed, in less than four weeks I would be a heroin junkie and prostitute."
6. "There is a monster living in the bath's plughole, and it makes that gargling sound when you pull the plug. You better get out of the bath now before it swallows you!" (Source: Quora.com)
Everyone needs a little help finding true love. Spotted on The Little Grocer noticeboard, by bus stop No 8085 on Auckland's Richmond Rd.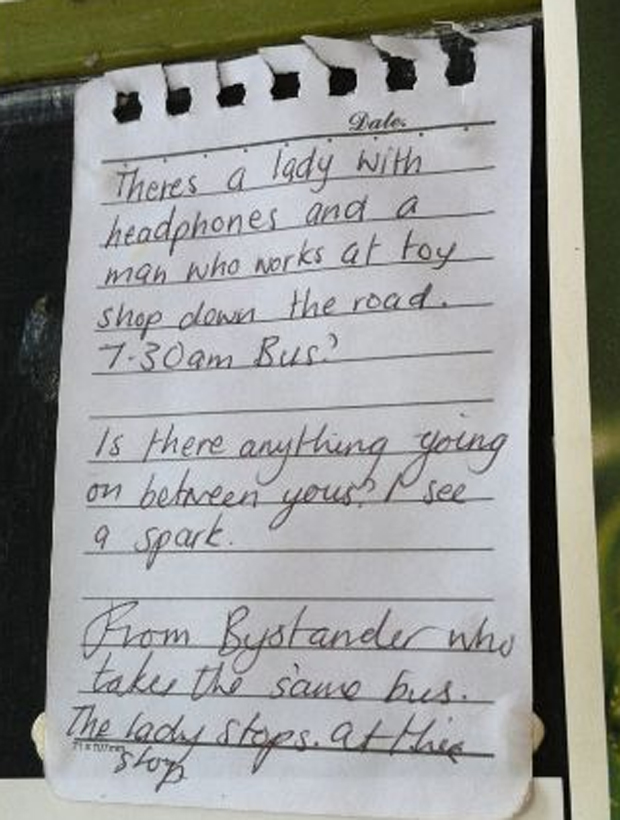 Picture this: The fact that Cosmo is calling this "plus-sized" is disgusting...
Picture this: Op shop paintings customised...
Art: Artist Isaac Cordal creates miniature cement figures and places them in public places around the world as part of an ongoing series called Cement Eclipses. These skeleton figures are in Mexico...
Got a Sideswipe? Send your pictures, links and anecdotes to Ana at ana.samways@nzherald.co.nz