"My daughter's list in case anything happens to her older brother," posts a Reddit user. "She writes stuff to amuse him, she's 8 but pretty capricious."
How women should behave
A Fox & Friends segment on Monday warned women looking to succeed in business "not to raise their voices" and not to talk too much. Fox News host Steve Doocy introduced Sylvia Ann Hewlett's book, Executive Presence, by advising that women should wear "well-cut jeans with a colourful top", while an on-screen graphic told them "not to raise their voices". Co-host Anna Kooiman, however, argued that "women shouldn't be so focused on what we look like, and what we're wearing, but what our mind can do". "Also a little thing that you think is important is your presentation and your voice," co-host Brian Kilmeade said adding: "Keep it low, don't speak loud." "For women," Doocy emphasised. Hewlett explained that a lot of women from the South were taught to "fill the air with words ... but often times that undermines you, just rambling". "Don't talk too much," Doocy recommended."Exactly," Hewlett agreed. "Interestingly, men commit a lot of these mistakes, not just women. And there are some particular hurdles for people of colour." (Crooksandliars.com)
Argentina embraces methane power
Argentine agricultural scientists in 2008 created the "methane backpack" to collect the emissions of grazing cows (with a tube from the cow's rumen to the inflatable bag) to see how much of the world's greenhouse-gas problem was created by livestock. Having learned that it's 25-30 per cent, the country's National Institute of Agricultural Technology announced it will start storing the collected methane to convert to energy. In a "proof of concept" hypothesis, it estimates, for example, that about 300 litres of methane could power a refrigerator for 24 hours. (Source: News of the Weird, Fast Company)
Crop circles bee art
The two connected circles in Boston Rd, pictured in Sideswipe yesterday, are planted in crimson clover and are pasture paintings - geometric shapes that occupy verges on the edges of parks to act as "pollen hotels" for beehives. "Bees know no boundaries," reads the blurb. "Their flight path can reconnect private backyards, balconies, offices, berms, and public spaces into one collective social sculpture called The Park." It is funded through POP and supported by the Waitemata Local Board.
One request best refused. (Via Telegraph's Sign Language)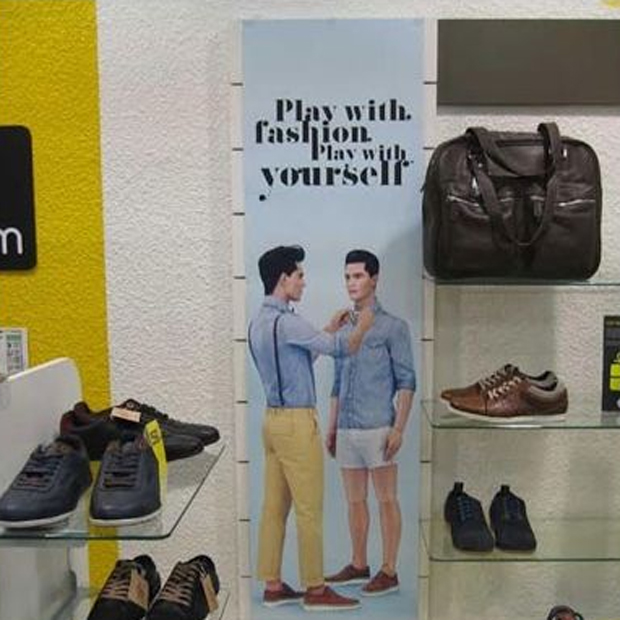 Video: Turkish F16 flying really low...
Picture this: SUV stuck in the tree tops...
Good read: How working for a charity effected one woman's idealism. "When our donors met the actual people they were helping they often didn't like them. During our Secret Santa drive, volunteers sometimes refused to drop gifts at houses with TVs inside. They got angry when clients had cell phones or in some other way didn't match their expectations. Other times, the donations we got were too disgusting to pass along-soup cans that bulged with botulism and diapers so dry rotted they crumbled in our hands. One Thanksgiving, a board member called from the parking lot, requesting help carrying a frozen turkey from her trunk to our office. "Can you find a deserving family?" she asked. I lugged the bird up three flights of stairs. Somewhere near the top, I noticed the expiration date. It was seventeen years old."
Video: Transportation by pallet? (Must have extensive tram network)
Video: Toy Wars...