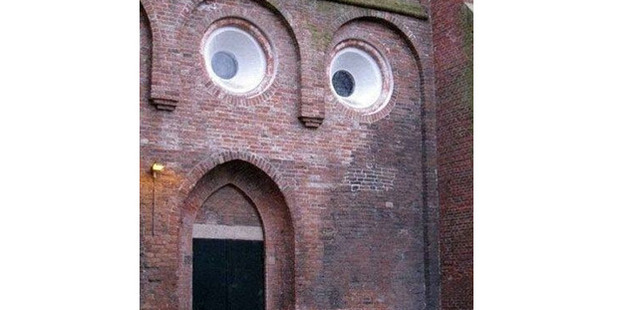 Mortified building. Beware all who are thinking of entering here.
Traumatic rugby countdown
My wife and I were invited to a corporate box for the first time by friends on Saturday night at Eden Park to watch the footy - all was going well and we were feeling very special until I removed the envelope with the tickets in it, and presented the ticket lady with ... two Countdown Dreamworks cards. (wife mortified, I thought it hilarious). In our haste to get away I had picked up the envelope intended to be sent to a friend's kids in Tauranga. To complicate the situation, the footy people said it would be fine as long as someone could take a photo of the tickets and text it through. Unfortunately my 80-year-old babysitting mother-in-law cannot operate a microwave let alone a smartphone. Order was restored after several phone calls, and we watched a great Blues victory while sipping wine and eating lamb shanks.
Is that a ferret down your trousers?
What is ferret legging? According to Wikipedia it is an endurance test or stunt in which ferrets are trapped in trousers worn by a participant.
Also known as "put 'em down" and "ferret-down-trousers", it is a sport that seems to have been popular among coal miners in Yorkshire, England. The world record is five hours and 30 minutes. The sport is said to involve very little "native skill", simply an ability to "have your tool bitten and not care".
Signage of the times at SkyCity
SkyCity parking needs to sort their signage. A reader writes: "Went in at 5.03pm, left at 7.07pm. Not only were we charged for three hours, we were charged the first hour rate of $11 for the day. Then when they changed over at 6pm to the night rate, we were then charged the first hour rate again at the new night fee of $15. There was no signage that we saw at all. So many people must get nailed by this and not even realise. How can you have two first hours?"
Sexting okay in Texas, court rules
The Texas Court of Criminal Appeals ruled in 2013 that it was not necessarily illegal for teachers to send students sexually-oriented text messages - that state law banning the practice violated "free speech". As a result, prosecutors dropped their case against a junior high teacher who had exchanged 688 text messages with a 13-year-old female student over a six-day period in 2012, on topics such as "sexual preferences and fantasies". The messages would be illegal, the court had ruled, only if they led to a meeting or an offer of sex.
(Source: News of the Weird)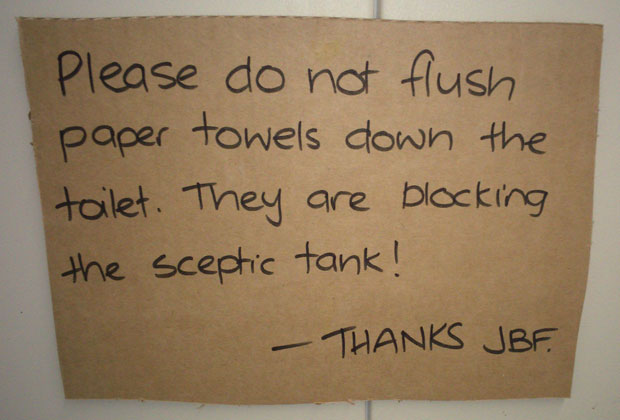 Why can't you trust atoms? Good signage and T-shirt material.
In cased you missed it: Paper plane hits player...
Picture this: Most impressive selfie on top of Christ The Redeemer statue in Brazil...
Picture this: Nothing worse than waking up on Sunday morning having to clean up the carnage from Saturday night...
Video: My favourite three minute documentary from the NZ on Air funded series, Loading Docs. "The Christchurch Earthquake left the majority of its population devastated, but for a small group of homeless people, disaster brought about new and luxurious living opportunities - a taste of what it's like to live like a king".
Video: Film makers asked people about their favourite food and then added this wonderful animation to what they said...
NZ Herald app users click here for today's video.
Got a Sideswipe? Send your pictures, links and anecdotes to Ana at ana.samways@nzherald.co.nz