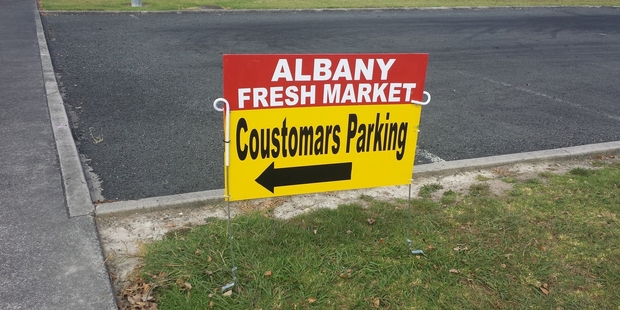 All aboard
David Clemow travelled from Papakura to Puhinui by train just after 1pm on Saturday. The full carriage had people dressed in all sorts of costumes.
"As I was getting off the train at Puhinui some more costumed people were getting on. One passenger on board shouted 'Welcome to Hogwarts Express'."
The science behind the munchies
The munchies explained: "Cannabinoid intoxication - i.e. getting high - boosts 'odour detection', amplifying your sense of smell and taste, which causes you to eat more. The authors of the study showed this with mice. First, they exposed a group of sober mice to banana and almond oils. The critters sniffed the oils, but then lost interest. But when a group of mice under cannabinoid intoxication were exposed to the same scents, they got the munchies - they maintained interest for much longer and also ate more. A dose of THC decreased the threshold of odour detection and this effect was clearly correlated with successive food intake," says the study.
Natural cannabinoids released by your body during food deprivation do the same thing that THC does for pot smokers - "hunger arouses sensory perception, eventually leading to an increase in food intake".
How to date a woman, but not just any woman
A real life letter to a Houston Press advice column, Dear Willie D, is answered:
Q: I'm a 38-year-old man, and I can't date a woman who doesn't have a degree. She can't just have a degree in anything. She has to be a doctor, lawyer, engineer, or something along those lines. I have a masters in accounting, so if I'm going to be spending quality time with a woman she has to be bringing something to the table besides a pretty face, and voluptuous body parts. My friends have told me that my standards are too high, but I just think that women who don't have a college degree are dumb. What do you think?
A: You have a masters in accounting, that's incredible. Wow. Hey guys come over here this guy has a masters in accounting. Yeah, accounting. I didn't believe it at first either. Oh my God, what if I accidentally ask him about spreadsheets? I bet he's so tired of talking about spreadsheets. Be cool. Just be cool. (Source: http://thatbadadvice.tumblr.com)
Tripped up by a phrase
My merciless lampooning of an unnamed Browns Bay bar for calling its newsletter Tit Bits was misplaced. According to Oxforddictionaries.com the phrase means "a small and particularly interesting item of gossip or information". Tid Bits is the Americanisation, apparently. I've been told to "get my mind out of the gutter". Will do.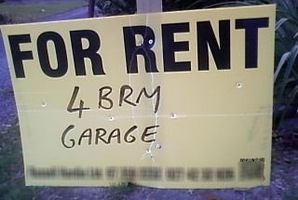 Auckland doesn't have the monopoly on entrepreneurial landlords, says Jim McGregor, as shown by this Rotorua sign. "Actually, if it's got twin bathrooms, I could almost be tempted but I'm not sure where I'd park the cars ... "
Picture this: A toilet fit for royalty...
Video: Immigration NZ banned Odd Future because they had allegedly incited violence at other performances, but CNN frames it as 'is laid back NZ turning into a dictatorship'...
News: Whakatane trucker's inflation goes global (in case you missed it)...
Video: The Olympic Diet...
Got a Sideswipe? Send your pictures, links and anecdotes to Ana at ana.samways@nzherald.co.nz