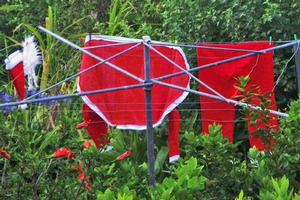 In search of uniqueness? A website called BabyZoink will help you create the most unique (and rather awful) baby names, so your progeny can be easily searched on Google.
"Having a unique name means that your child will put their own stamp on whatever they create or do. They will be easy to find on the web, since they may well be the only person with their first and last name."
Here are some examples: Earletta, Heidad, Flonny, Honda, Olita, Annay, Jenniffany, Laudine, Tijuann, Dapha, Rubia, Lakeshammed, Perlinda, Rolandra, Omelial, Antwanda, Flavery, Faylord, Mice, Dalden, Utena and Vernestine.(Source: babyzoink.com)
* * *
An aquarium has lowered the water level in its tanks because of farting turtles. Staff at the Great Yarmouth Sea Life Centre in Norfolk give turtles a seasonal treat of Brussels sprouts at Christmas (they're good for you, apparently).
But turtles, like humans, are prone to heavy bouts of flatulence after eating the vegetables. Last year, a turtle at the centre triggered overflow alarms in the middle of the night after the splashes from gassy bubbles hit overflow sensors. This year, the tank, which holds 250,000 litres of water and George the 90cm-long turtle, has been partially emptied as a preventive measure. (Source: The Telegraph.co.uk)
* * *
A pair of women were stuck at O'Hare International Airport, Chicago, for nearly three days. They say that their names were apparently too long to confirm the reservation. Admittedly, their full names are 26 letters each, often using two lines on their passports and drivers licences. When connecting to Turkish Airlines in Chicago, their confirmed reservation to Istanbul was denied. Paperwork for their reservations should have had the name "Moravec-Flores", but instead it read only "Moravec-F." The airline told the sisters their last names were too long for its system.
* * *
A talking Rambo keychain with six classic phrases from the movies would be the ideal man-present. Activated at the touch of a button, you can hear Rambo say, "There's no rescue team, there's just me," and "I want what they want. And what every other guy who came over here who spilled his guts and gave everything he had wants. For our country to love us as much as we love it", as well as "They drew first blood, not me."
* * *
Grumpy Sarah is at her wit's end: "Honestly, people, stop parking your cars in the motorbike parks in Auburn St opposite Takapuna Primary. Once is one thing, but motorcyclists are being forced elsewhere every day. You know who you are - are you blind, dumb or just lazy? There's a SIGN. Would the council ticket you already?"
* * *
Update regarding the clamped mobility scooter at St Lukes pictured in Sideswipe last week. The scooter wasn't actually clamped for parking in the disabled car park, it was clamped so it was safe and wouldn't get stolen. Mobility scooters cannot be driven through St Lukes mall and management clamps them so they do not get stolen.
* * *

View today's Herald cartoon