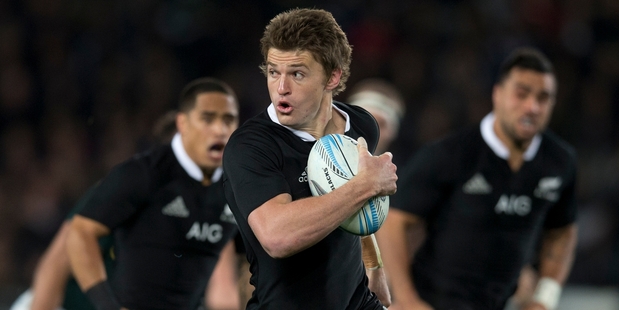 The question of whether to start Aaron Cruden or Beauden Barrett this Saturday probably didn't challenge the All Black selectors the way it did everyone else.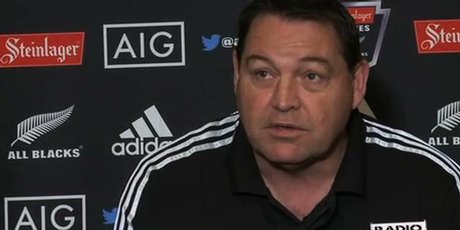 Once Cruden had proved he'd recovered from his broken thumb, they had their man. They pretty much always had their man because that's how this panel operates - there is the odd exception, but as a general rule, no one in the senior core plays his way out of the All Blacks in Super Rugby.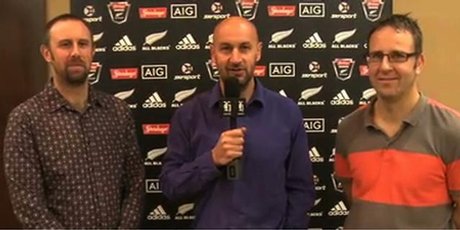 All Black pecking orders in the Steve Hansen regime don't shift easily and they certainly don't shift based on respective players' Super Rugby performances.
Barrett has been sensationally good for the Hurricanes. He's played superbly - his running, his passing, his kicking, his game management - have all been first-class.
But none of this means Cruden suddenly stopped being a world-class No10. Barrett's form doesn't change the fact that Cruden proved himself beyond doubt in the test arena last year.
Surely memories aren't so short that everyone has forgotten that, by November last year, there was, for the first time in almost a decade, a sense that Daniel Carter wasn't the automatic choice he'd always been?
Carter was still the best No10 in New Zealand, and the world for that matter, but the gap between him and Cruden had closed to the point where the All Black selectors had to pause before fixing on their first-five eighths.
Cruden became the player they wanted. He put length on his kicking. He tackled above his weight. He steered his side into all the right places and his impish running game tore Australia at the seams.
Would it be just reward for Cruden to start on the bench at Eden Park because he's been injured for much of this Super Rugby season and hindered by a faltering and recently imploding Chiefs team?
Obviously Steve Hansen didn't think so, and he's been consistent since he took the head job that significant selection changes will be driven by test match and not Super Rugby form.
Which, almost paradoxically, is as good news for Barrett as it is for Cruden. All Black pecking orders are stable - not fixed. Cruden can't live in the No10 jersey indefinitely on the back of last year. He knows Barrett will be injected off the bench at Eden Park - as the All Blacks think that he has become one of the great impact subs. Most likely, as long as neither is hurt in the first test, there won't be any change for the second. The other consistent theme in the Hansen era is that if players are worth selecting once, they are worth selecting twice.
But come the third test in this series, the selectors may be willing to throw the No10 jersey to the player whothey believe has produced the most compelling form in the previous two tests.
Gut feeling at this stage - Barrett may have made an irresistible case to finally be given the No10 jersey that he has not yet worn.