No8's foray against Force no picnic as he turns his attention to Saturday's test.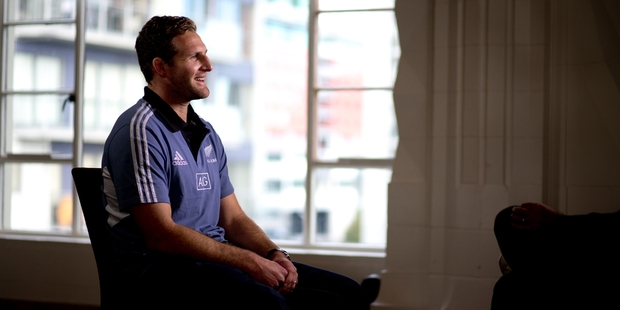 With scratches on his face, a black eye and a voice all but lost thanks to the effort he put in for the Crusaders in their victory over the Force, Kieran Read has announced himself ready to go for the All Blacks in the first test against England at Eden Park.
The facial marks and raspy croak are proof that his 80 minutes in a sub-zero Christchurch on Friday night was no easing-in process after his long lay-off with concussion.
The No8 threw himself into the collisions with his usual intent and went on a lung-busting run at the finish after intercepting a pass.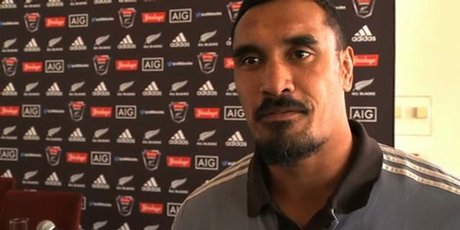 All Blacks coach Steve Hansen said at his squad announcement in Auckland yesterday he was glad Read opted to pass to wing Johnny McNicholl rather than try to go the whole way and run the risk of pulling a hamstring.
The man himself later said there was little chance of that.
"The calves were certainly cramping from halfway - certainly from there I was looking for someone to give it to because I knew I wasn't going to make it," Read said.
"It was nice to get back out on the track. I'm certainly pretty sore and tired now but I'm good for the run," he said of his return in the 30-7 victory.
"I actually got a couple of little [head] knocks which happen in games, but I came through it really well. I'm pretty happy."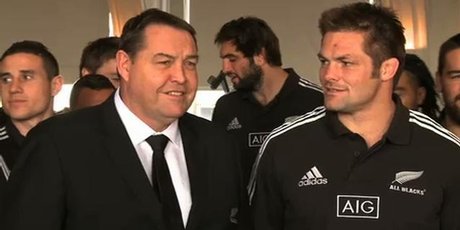 Read is ready to turn his attention to England and next Saturday's first test, saying he and his All Blacks teammates were preparing for an "ambush", but Hansen appeared to be keen to take a cautious approach to the player judged as the best in the world last year.
"He took his time to warm into the game as you'd expect but you saw all the skills that he possesses," he said of Read's first game back. "We'll just see how he comes through that and how the week goes."
As expected, Hansen and his selectors have left out the under-performing Blues loose forward Steven Luatua, with midfielder Malakai Fekitoa and lock Patrick Tuipulotu the new caps in the squad.
Loose forward Jerome Kaino capped off a fine weekend which saw him score a superb try in the 37-24 win over the Hurricanes at Eden Park with a deserved place in the squad after his return from Japan.
Hurricanes loose forward Victor Vito has also been recalled.
Only two hookers - Keven Mealamu and Dane Coles - have been selected, with Nathan Harris and Liam Coltman to be developed in apprentice roles.
Watch: Rugby: Meet the new All Blacks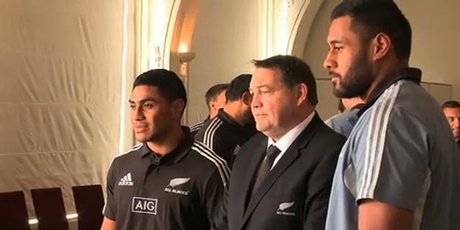 Hansen also said Crusader Corey Flynn, who will leave New Zealand for a contract with French side Toulouse at the end of the year, would be a possibility for selection were Mealamu or Coles to go down injured.
Hansen, who said he expected Luatua to bounce back quickly from his setback, was keen to underline the challenge England possess.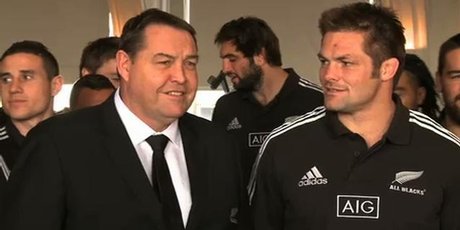 "I read with interest that the media has written them off. I can assure you that they will be a very, very good side right from test one. They've got a lot of depth. We believe they're probably the most improved side in the past 18 months.
"With the World Cup only 18 months away there's a need for both sides to perform well in this series, to put a line in the sand."
All Blacks v England - Five days to go
Cruden leaves pressures to others
Tourists up for formidable challenge in Eden Park test
Chris Rattue: England Lite a poor match for ABs
Justin Marshall: Vito in prime position to solve No 8 conundrum
- APNZ