Brad Thorn may play rugby as a 40-year-old but he's no trendsetter in the world of sport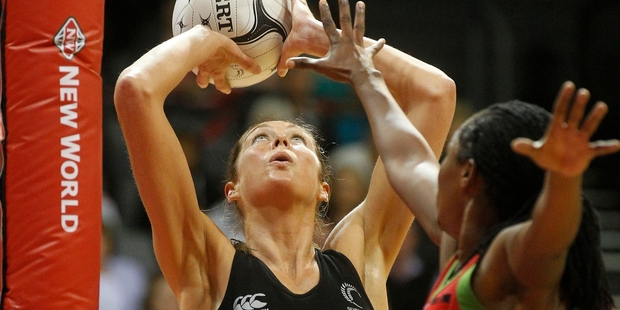 Brad Thorn will go where no man has been before by lining up in the Super Rugby competition next season.
Thorn, rugby's answer to a slab of granite, has set his sights on playing in the top flight as a 40-year-old and says the Highlanders still want him. Cracking the 40 barrier will only add to his legendary status as an indestructible force that represents everything good in footy. Considering the pace and demands of the modern game, it will be an extraordinary achievement.
The code-jumping former league star will head overseas if a final one-year Highlanders deal isn't inked. But the wobbly southerners could do with more Brad Thorns, not one less.
We take a peek at other golden oldies.
Bernard Hopkins (boxing, USA)
Hops in the ring again next month, aged 49, for another light heavyweight dust up. Hopkins, one of history's finest, became the oldest fighter to hold a major title at the age of 48. This former armed robber may also hold the record as the oldest fighter to plant a kiss on the back of an opponent's head, one of his renowned mind game ploys.
Sam Snead (golf, USA)
Credited clean living for his longevity. Snead is all over the record books including as the oldest winner of a PGA tour event at 52, and making the cut at a major aged 67. He is also the only bloke to have won a women's tour event, believe it or not.
Anna Richards (rugby, New Zealand)
Auckland and New Zealand rugby legend of Timaru origins, who won the last of her four World Cups aged 45. A free spirit, a woman with a law degree who also worked in kerb construction. An amazingly long career perhaps inspired by an unconventional background. Her father made the family's shoes out of old tyres during tough times.
He also scoured a tip for Richards' first rugby boots.
Ryan Giggs (soccer, Wales)
He's still got it, at 40. Gave the Manchester United midfield much needed sparkle in the Champions League this week. Giggs has been around so long that he was playing when Liverpool were really good. Much decorated, and still appreciated although in smaller playing doses. He will break striker Teddy Sheringham's record as the EPL's oldest outfield player if he plays next season. Sir Alex Ferguson and Sheringham are among those who predict he will.
Louis Strickland (hockey, Samoa)
Turned up in the national squad as a goalkeeper aged 59 at last year's Oceania Cup. A lack of competition definitely played a part in his selection. Doubles as his federation's treasurer, another landmark in world sport.
Stanley Matthews (soccer, England)
Famed for his dribbling and a true legend of world sport. This soccer genius and teetotaller played a first division match aged 50, and a veterans international against Brazil aged 70. He was the "gentleman footballer" never booked or sent off in all those years, although it was revealed recently that while in the RAF he was nabbed for naughty war time black market trading.
Irene van Dyk (netball, New Zealand and South Africa)
Just keeps on keeping on and jokes, kind of, that she would like to play alongside her daughter, who is aged 16. Still a maniac trainer - assisted by her husband - who notches 1000 shots a day. Van Dyk will be 43 at next year's world champs, and is the nearest thing to a shoo-in.
"Satchel" Paige (baseball, USA)
The first Negro pitcher signed to the major league, at the age of 42 in 1948. The superstar threw his last major game at the age of 59, after sitting on a rocking chair in the bullpen where a nurse massaged Paige's right arm and served him coffee. Now that's style.
Colin Cowdrey (cricket, England)
Not the oldest test player by a long shot, but gets a special mention here for fronting up to Jeff Thomson and Dennis Lillee when an SOS call went out during the 1974-75 series in Australia. Most 42-year-olds would have found a perfectly legitimate excuse like "I don't feel like it". Famously, the portly Cowdrey strolled on to the Waca Ground in Perth and made a point of introducing himself to Thom-son, who had wreaked havoc in the first test. Thomson's reply was not so civil.
Steve Menzies (league, Australia)
The long-time Manly star quit the English Super League just shy of 40. There are infamous players who cause more controversy in a heart beat than Menzies did in 21 seasons. He played long enough to win grand finals with and under Des Hasler, and doesn't rule out a return should the Sea Eagles face a crisis.
George Blanda (gridiron, US)
Alive and kicking in the NFL until retiring in 1975 at the age of 48. A quarterback and kicker who, among many other things, landed a colossal 47.5-metre goal at the age of 43.