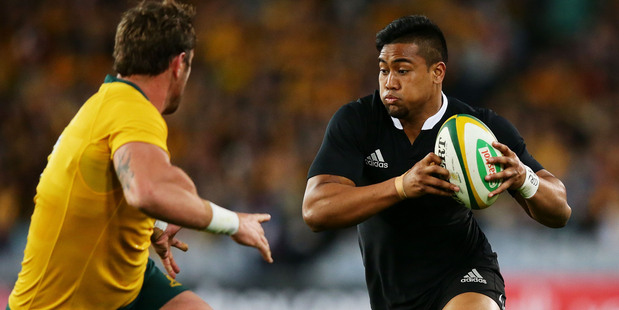 Australia's bright new beginning delivered no new questions but did confirm one answer everyone knew before the game - the All Blacks are the best counter-attacking side in the world game.
It was maddening for the Wallabies that on a night when they were desperate to start afresh, break the era of All Black dominance, that they made the same old mistake of allowing New Zealand multiple broken play opportunities.
That was the one thing they didn't want to do - they didn't want to cough up loose ball and let the All Blacks indulge in unstructured play where their natural skills shine and are almost impossible to contain. But it was the one thing they did consistently for 80 minutes and the six tries New Zealand scored proved that it's game over for any side who doesn't treasure possession when they play the All Blacks.
"Every time you lose a game, it is disappointing," said new Wallabies coach Ewen McKenzie. "We were level pegging for some time. You have to respect possession and we did good things at times but we didn't treasure the ball enough.
"They were very good at counter-attacking but we knew that before the game. They're the best side in the world at capitalising on mistakes."
All Blacks coach Steve Hansen didn't think the Wallabies played into his side's hands by playing expansively. He reckoned that all that did was force his side into a tough defensive shift.
"We had a good defensive knock I thought," he said. "We didn't miss too many tackles and I thought we scrambled well because they broke us a few times.
"One of the strengths of All Black teams in history is that they are very good at looking at what they didn't do well. We will look at the stuff we need to fix up and there is quite a bit. That is what we will focus on as well as the good stuff.
"You have to be humble and keep your feet on the floor because to win the Bledisloe Cup, you have to win twice. We haven't won anything yet."